Kayley – Wet
$14.95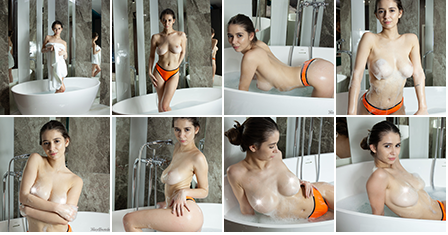 Description

Amount of photos in album: 113 pictures
Resolution: 2667 x 4000
Video Resolution: 1920×1080
Length: 7:26
Video Thumbnails:
Above.
Got something to discuss?
---
Guest
please take off your underwear. This still looks pretty hot.
Guest
Cannot think of a better way to start 2021. Thank you Kayley
Guest
Great way to start 2021 with Kayley!
Guest
What a wonderful way to start the New Year! I loved hearing Kayley's sweet voice announcing exciting new sets and I'm looking forward to what she has in store for us!!
Any chance she would do a Q&A?
Support
Maybe next time I can ask her.
Guest
Kayley drives me crazy, she's perfect
Guest
As if I need to even glance before buying a Kayley set… I am thrilled by this welcome and surprise set. Thank you for this Bonus to the New Year!
Guest
TM you did it again. Worth the buy thank you Kayley for starting 2021 on a beautiful set. P.S. more sets with her speaking.
Guest
Jeezus this woman is a goddess! Great set, for me it was her best as her legs and incredible bum were nicely photographed. The only way it could of been better was if she lowered her thong when she was photographed from the back,no kitty just her amazing bum. Hopefully 2021 is the year we get to see that beautiful bum of hers,please make it happen TM.
Guest
Everybody knows you have to remove your underwear before you take a bath.
Guest
Some of the TM & MC models do not respect the rules of the bath. We need to teach them a lesson. Little spank will do the trick 😉 . I will be the first to volunteer 🙂
Guest
i wonder what will come first kayley pussy reveal or the end of covid
Guest
Perfect start to 2021! Love hearing your voice Kayley!!!
Guest
Is this an older set? In her other more recent sets, she looks curvier around her hips and waist area than on this one.
Support
This is a newer set, she speaks about the new year in it.
Her "curves" fluctuate a lot. This one is not quite as busty, but more similar to her sweet-kayley days.