Kayley – Paris
$11.95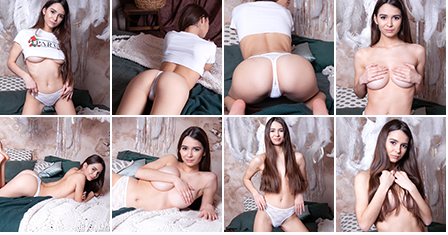 Description
Amount of photos in album: 112 pictures
Resolution: 3744×5616
Video Resolution: 1920×1080
Length: 8:07
Video Thumbnails: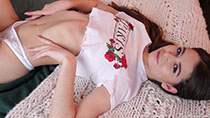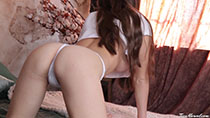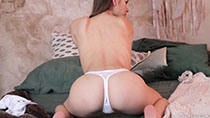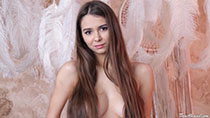 Got something to discuss?
---
Guest
I knew it I woke up today thinking oh naomi or madison finally, then a little voice spoke up on the back of my mind and said no they're going to through kayley out next. Maybe next month then.
Guest
Awh yeah! 🙂 Following her Knockout set here and her Blue Bikini one over at MC I was hoping to see Kayley again soon.
I'm excited to see her as model of the month, she sure starts off with a wonderful set! can't wait to see what Kayley has in store for us the rest of this month!
Guest
That's kinda my point she's already pulling double duty here and MC, give another model a chance to shine.
Guest
I see your point an if I could have chosen this months model of the month it would have been Madison. There are other models which I personally like (very much) though, Kayley is definitely one of them. Hence I am happy to see her as model of the month regardless of how many updates she has had. Madisons (or other models) turn will come, I don't doubt that
Guest
Finally ! Thank You TM & Love Kayley
Guest
April is my birthday month! What a birthday present!!!
Guest
Awesome. I have my credit card ready. I can't wait to see what she has in store for us this month.
Guest
Nice set,she has definitely made an impression with me,though I'm looking forward to the day we get a set with a photo like #91 without the handbra. 🙂
Guest
Model of the month? More like model of the year! 🙂
Guest
Another amazing set. I hope she knows that we would gladly pay many times more for these and even more than that for something special.
Guest
oh Yes Kayley xx my model of the month every month
Guest
Love Kayley. My favorite model on this site, and a close second to Alissa. Honestly, there are so many videos of Madison and Naomi, and don't get me wrong they are amazing, but comparatively there's such a small number of Kayley videos so I'm much happier seeing more of Kayley.
Guest
Because she started on the site later. There's also more lili than anybody cause she's been here the longest.
Guest
are there any slips/nudity in this one
Guest
There is a ton of tease right up to the edge, which is awesome, as well as minuscule slips in this set and the latest MC set. Here is hoping that this is the month that she has a breakthrough, by every set so far has been worth every penny and they keep getting better.
Guest
her perfect little nipple is out at a side view 5:56 in the video. Personally I'm an ass man, and shes bent over in little see-through underwear <3 that preview alone sold me. I'm excited for her being model of the month, all the others got really good at the months end and Kayley is already off to a great start in my opinion, I can wait to see what outfit shes in next.
Guest
Yeah. if progression is the norm for the model of month, then I am very exited for the rest of the month.
Guest
Guest
It is bold for her. It is as close as you can get to showing nudity without actually showing. In the video it is so sexy watching he try to stay covered in a shirt that is riding up. I am not sure how she can top this without just going topless. While it would be fun to see her try, I hope that she decides to just go for it.
Guest
full frontal next week hopefully
Guest
I am sure. On MC the said it would only cost $1,000,000.
Support
We didn't get the million yet. 🙁
Guest
Quick qestion.
How this "model of the month" schedule works? 4 updates within a month?
If this set was dated 02/04 when can we expect another one? Beginning of this week, or the end?
Support
It's every 7 days usually.
Guest
If that is the case and her first set was on Tuesday the 2nd, does that mean we have a chance for 5 sets with the last on the 30th. If so, this month just got even better.
Guest
Unpopular Opinion but I love the barefoot shots of these models. Especially Kayley Lili and Cutie
Guest
It is unpopular opinion alright, but models you bringing up- quite the opposite.
I do wonder when teenmarvel admins will do something "more user friendly". Simple things, like sets voting, calendar with shedule updates or at least notofication squad based on your mailing list – and that at least will keep your servers running smoothly without excess traffic. Marvelcharm is running on the same "service friendly model" but i`m pretty sure that during summer big sale with sets poping out every day we had some connectivity issues
Guest
Why are barefoot shots unpopular? Is everyone into high heels or something?