⭐ Kayley – MARVELOUS ⭐
$29.95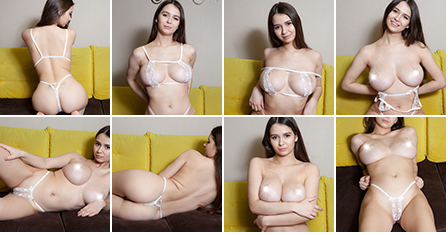 Description

Amount of photos in album: 103 pictures
Resolution: 4480 x 6720
Video Resolution: 1920×1080
Length: 8:36
Video Thumbnails:
Above.
Got something to discuss?
---
Guest
Guest
Yeeee – finally my favorite model 🙂 loves
Guest
Guest
This may melt down the Marvel servers,WOW!!
Support
Guest
I'm not 100 percent on that. This girl is pure fire. 😉
Guest
immediate purchase, I need it to arrive quickly please
Support
Happy Sunday guys.
This has been the fastest selling set, quite literally at about once every 60 seconds or less on average.
I hope Kayley satisfied you. We will process orders as fast as we can.
Guest
Sorry, sorry, that was probably me. I got so excited I think I bought it at least 60 times.
Also, if there's a way to let Kayley know that YES, she satisfied me, please let her know that I am very satisfied 🙂
Guest
The really fast delivery thanks.
The set is not the hardest of her what I think. But is good she was pretty nervous there 🙂
Guest
I actually found the photos better than the video.
Guest
Worth the price. Worth the wait. Thanks, TM. Hope we don't have to wait too long for her next one. I'd be happy to pay in advance.
Guest
In a way, you can, its called tributes, I can highly recommend them 😉
Support
Guest
Good point. That's why I also have been buying them. Not only do you get a preview of an unreleased set, you also contribute to the unlocking process.
Guest
Instant buy, even didn't notice the coupon code, but I don't care, I love Kayley!
Guest
Looks nice, but Kaley's sets are too high priced. I'll wait til I can use a discount code.
Guest
Thanks for reading my comment. I instantly knew event set 9 was missing. Lol
Guest
Kayley, beautiful as always. I was patiently waiting for thus set from your tribute. It was well worth the wait. It would look better with a fox tail from Diana's visitor.
Guest
too everyone at TM. thank you for a great year with everything you guys have done. too all the models beautiful as always and most of all happy new year and make 2021 a smashing year