Kayley – Luscious
$14.95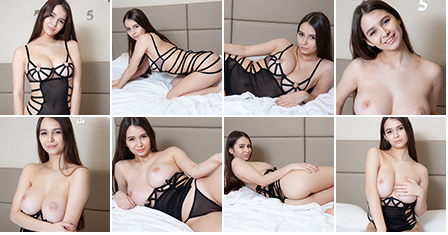 Description

Amount of photos in album: 85 pictures
Resolution: 4480 x 6720
Video Resolution: 1920×1080
Length: 8:04
Video Thumbnails:
Above.
Got something to discuss?
---
Guest
Oh Kayley, you have made my day. This was a instant buy. Your beautiful curves are amazing and the outfits you have been wearing are hot. Between you and Sarah (MC) my weekend has been great. Can't wait to see you in the lingerie from my tribute or out of.
Guest
I normally don't comment on Kayley, but holy damn that is a sexy fucking outfit.
Guest
I agree. Perfect accessory would be a pair of black heels
Guest
Andrew, I know what your thinking, sadly the outfit will not gonna work with her 😉
Guest
That's a risk i'm willing to take. I'll volunter to attend the test fitting 😆
Guest
and of course, I will be your witness, so if something happens I will be the one to tell the story 😆 😛
Guest
whoever designed that outfit should get an engineering award. How it contained Kayley's amazing assets without the straps busting is beyond me. Great set TM and Kayley,thanx.
Guest
My thoughts as well! It for a moment distracted me from the video as I pondered tensile strength and force vectors.
Guest
I have to say I was very excited to see her last set moving closer to leaving the front page knowing this meant a new set. And now the reward! Such an amazing beauty. So very thankful she continues to share her loveliness with us. Thank you Kayley and thank you TM.
Guest
Whoever is coming up with these great outfits that Kayley has been wearing in recent sets really deserves a lot of credit. Luscious, indeed. Thanks for another chance to appreciate this incredibly beautiful girl.
Guest
amazing kayley, immediate purchase
Guest
Kayley looks phenomenal in this outfit. Photographer you naughty boy, I see your game. You are taking pictures near the number seven to show them how big Kayley boobs is 😉
Guest
Incredible! She just keeps getting better!
Guest
I wonder if lili will or has worn this super sexy outfit, wow I sure do hope so.
it's like the naughtier black version of the outfit worn in this release https://www.teenmarvel.com/product/lili-delicious/
delicious = all sweet and sexy pink vs tits oot as Sid the sexist would say in the kayley luscious release, wow.