Kayley – Princess
$11.95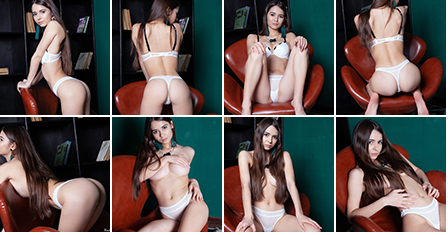 Description
Amount of photos in album: 108 Pictures
Resolution: 3744×5616
Video Resolution: 1920×1080
Length: 8:29
Video Thumbnails: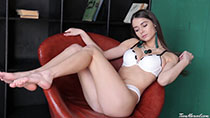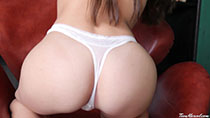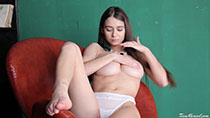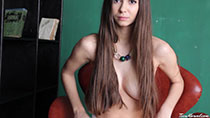 Got something to discuss?
---
Guest
Model of the month again!? Fantastisc! Instabuy 😉 Thx team!
Guest
Late Update refreshing every 30 min and it's Kaley again!!! yay !!!.
Guest
No clue of the logistics of this but I think lili needs to do a set with kayely…the Queen and princess oh what a sight it would be
Guest
Another whole month and with five updates of Kayley! Hope my heart holds out!!!
Guest
God, I am tired of Kayley.
Guest
That makes two of us, I've bought a couple of her sets out of curiosity and no disrespect to Kayley I don't see anything special.
Guest
That's how I feel about Lili. Kaley is still coming into her own and I find her far more interesting.
Guest
I think she's the hottest model on the site right now and I'd be happy if every month was Kayley month. There are plenty of models who I've never bought a single photoset of and would be pleased if they simply quit modelling, but I can't get enough of Kayley.
Guest
Everyone has their own unique preferences. That is what makes TM so great. Something for everyone. I am not a fan of some of the other popular models here, but I have 2 or 3 favorites that keep me coming back. While I am super excited about this month, I am sure there are others who were hoping for someone else. Remember, that in addition to another model of the month next month, there will most likely be a holiday event with a ton of stuff for everyone.
Guest
Another nice Kayley set. I don't know if it's the power of suggestion or a reality but her breasts do look bigger 😮 . I'm looking forward to the day we get to see a Kayley Unleashed set or at least a set with a 20-30 dollar price tag,until then sigh. 😉
Guest
I hope the last one costs $100
Guest
I hope to be so rich as you someday 🙂 Sorry, I couldn't help it
Guest
It is not a matter of being rich. It is a matter or hoping for enough exposure to warrant that price.
Guest
If you stare long enough, she will smile and wink at you!
Guest
Yay! Kayley just seems to get more and more beautiful. Really looking forward to this month and especially the end of the month update, even though I expect it will be expensive. 😛
Guest
She's such a tease still ;(
Guest
I'm with you. More or the same, waiting for something new…
Guest
It's amazing that her breasts are so big and her nipples so small.
Guest
I swear to god her tits seem to get bigger with every set.
Guest
Imagine kayley with a tailplug.
Guest
YES 🙂 Kayley will bring us hope & light in these dark winter days 🙂
Guest
Oh Fantastic, a whole month of hand bra, give me a break.
Guest
My guess is that there is a reason that she is the model of the month again. That reason is probably that they something special planned.
Guest
4 sets of Kayley in the past 2 weeks is kind of an overload? I really do hope they have something special for us but for now I'm just waiting on more Cutie and her friend 😉
Guest
As long as I get another month of Cutie soon, I can live with a month of Kayley this soon. Honestly, only a few of their models can support an entire month. They've run through most of their best models.
Guest
Don't get me wrong, I like Kayley, I'm just sick of the whole hand bra, they've been milking this crap for far too long. They did the same thing with Lili for what, 5+ yrs? And if people keep buying these NN sets it will just take even longer for them to release the 'good' ones.
Guest
Guest
Feedback is one thing but damn guys, calm your tits. She's a beauty, there are many other beauties here too. I will admit I'm not her #1 fan but she has grown on me a lot. Some others have too and some have not. The variety here is pretty great. Don't like a particular set or a model? More money in your wallet.
As far as MotM I think you could have done without a repeat, but if the end of the month is as spicy as some of these previous ones I will gladly give you all my money again. The bonus teases from Kayley lately give me hope.
Guest
I am hoping for a hot special unleashed set. Kayley 2.0 bring it on!!!
Guest
Agreed. We need a Kayley bundle 2.0 and especially Kayley unleashed.
Guest
The simple fact that she's created so much buzz in this discussion shows why she's a repeat MOTM. I happen to think Kayley is hot AF! Also, while her boobs are indeed magnificent, the vid in this release has some super hot views of her booty. Just saying.
Guest
Please please please a set w pantyhose or stockings
Guest
Agreed,everybody is fixated on her breasts but as I've stated before she has great legs and a nice bum
Guest
I am very fixated on her breasts and when she lets them free i will pay as much as it costs:)
Guest
Kayley has got to be a big seller I love her look and amazing body. I hope that TM and MC can get some other of her model friends from past Agencies to join here and share now that they are older. Same for some of the former Silver and CD / TMV gals. I finally broke down and bought the Creamy set. Really want to have her evolve into more Carolina and Daniella realm though! Those ladies are just irresistible to me! Or maybe get her and Anna ,Mila, Karina (sigh) 🙂
Guest
Haha, I broke down and bought the creamy set too when I saw that she's motm. It was well worth it and I'm not sure how to budget for what will surely be an expensive but worthwhile month.