Caroline & Daniela – Bubble Bath
$14.95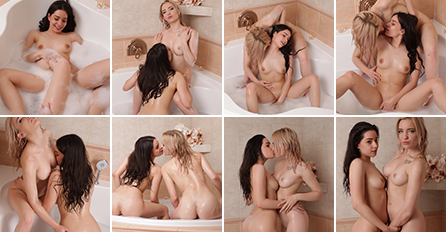 Description

Amount of photos in album: 93 pictures
Resolution: 4480 x 6720
Video Resolution: 1920×1080
Length: 8:47
Video Thumbnails:
Above.
Got something to discuss?
---
Guest
well,there goes my budget for the winter salebration. Daniela is always an instabuy but throw in a duo set with Caroline,say no more,just break out the old CC and melt the plastic. Thanx TM,you and MC are going to break me before the sale event gets started.
Guest
Someone call the ambulance, my heart just stopped
Support
We've got a dead man wanking walking.
Guest
of all their duo sets,this one is the hottest
Guest
I am at a loss for words. i know i like what i see.
Guest
Caroline & Daniela are the easiest the best Duo models out there. This is just a regular update!!. The event needs to start very soon or else…..
Guest
get daniela some solo sets thooo
Support
Plenty at marvelcharm.com.
Guest
OMG I love Caroline and Dani!! these two together deserve their own site!! OXOOXOX
Caroline is a must have/buy
Guest
honestly, i'd hire these 2 over Sofi & Issizu any time. They act like they mean it, really erotic. not some hectic fakery while desperately hiding private parts
Guest
Guest
I respect your opinion and I do agree that Caroline & Daniela are the best Duo models right now. However no need to downplay Sofi there is room for everyone 🙂 enjoy them while you can and who knows what Sofi has in store for us in the future sets 😉 .
Guest
I agree with MHS since Sofi is my favorite model here or anywhere. I suspect there may be more duo sets in the future, and maybe not only with Isizzu.
Guest
think i need a cold shower after watching these two naked but maybe after i've watched it lots more times
did anyone else notice daniela's right hip and ankle tattoo have gone from the study video,
Guest
Wow.They are really pushing the boundaries. A wonderful set as usual. Thinking they may have a blurry update during the event is just mind-blowing if this is a regular update.
Guest
I'm definitely looking forward to the Blurrathon
Guest
If I've said this before, it's worth saying again. These Caroline-Daniela sets make me wonder how intimate they get after the camera stops rolling?! There's just something so genuine and authentic about their kisses and playfulness that convinces me that this is NOT just a "show"–there's real lust here, and that makes it so much hotter!