Caroline & Daniela – Marvelous
$19.95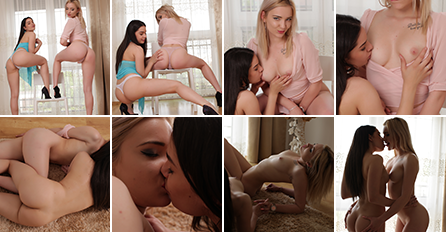 Description

Amount of photos in album: 109 pictures
Resolution: 4480 x 6720
Video Resolution: 1920×1080
Length: 7:37
Video Thumbnails:
Above.
Got something to discuss?
---
Guest
So 5 lvls so far and none of them is Lili?
Common TM. She is a one of your best selling models…
Support
We're 2 days into the event. Chill.
Keep comments on these two girls please.
Guest
Dude, there was a Lili release literally 4 days ago. Wouldn't you say the Queen deserves special Level 10 release? In the meantime, I just hope my heart holds out until then! Caroline and Daniela never disappoint, and this set—-OMG! The pics are outstanding, but the preview doesn't do the video justice.
Guest
OMG YES, the Caroline set we've been waiting for!! She is so gorgeous OXOXOXO
Guest
YES! These two share the sexiest kisses, and there's just something about how hungry Daniela gets when Caroline's breasts are anywhere near her mouth :). Their attempts to cover up felt a bit contrived in previous sets–it was easy to see that *they* didn't mind letting it all hang out, so thanks for to TM for allowing them to fully share their beautiful assets with us!
Guest
Well, i dont like lesbians but i guess some guys love this. to each his own
Guest
Hey TM-getting ready to buy this since I can't miss out on Daniela. Wondering where the regular update is though.
Guest
Correct title – marvelous. I hope there'll be much more of them.
Guest
hi daniela and caroline thank you for making my heart race your end kiss is truly amazing you look so comfortable and amazing together love you both
Guest
I love Daniela,right from the start she was my A-list instabuy. She has the best bum of all the Marvel models and it was especially nice to have Caroline not trying to cover up her breasts,I've watched the video 3 times 😉 . Thanx TM for a really great and hot set and a very BIG THANX to Daniela and Caroline for making this one of Marvels hottest sets.
Guest
Even better then I expected following the blurry preview! Amazing set! Caroline and Daniela together is a real treat to behold.
Really enjoying this event! 🙂
Guest
Both Daniela and Caroline have incredibly hot bodies. These two together are absolute gold! As long as they make sets together, I'll buy them