Caroline & Daniela – Lollipop
$11.95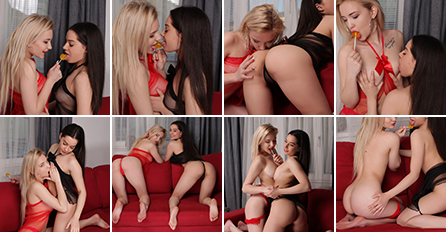 Description

Amount of photos in album: 175 pictures
Resolution: 3744×5616
Video Resolution: 1920×1080
Length: 10:00
Video Thumbnails:
Above.
Got something to discuss?
---
Guest
THIS! This is the Caroline set i've been waiting for since her debut! And my god it was worth the wait, i never imagined it was going to reach this absurd level of hotness. If this isn't one of the most daring, sexy, hot updates ever on TM, then i don't know what it is.
Guest
OMG yes, Caroline is da bomb! whoa what a sexy set
Guest
I'm a big fan of Daniela and this is a great set for me to end the nite,Thanx TM.
Guest
Is there a way to connect my credit card directly to my penis so that my erection automatically triggers a purchase of this set? No…?
Sigh, fine. I'll enter my info manually. With one hand.
Guest
That's it, nice sucking in beautifull tits.
Thank sou TM !!
Guest
This event is just going for a few days and already we have such amazing updates! This one was a real surprise to me, I didn't expect a set this hot! Jaw dropping!
Guest
It may not have been my dream Maddie/Naomi combo but this set was great! Love the way Caroline and Daniela handle each other.
Guest
I usually don't be Caroline sets but I am glad I bought this one. She and Daniela are hot together.
Guest
Glorious! I came for the Caroline boobs (pun intended). More like this please!
Oh, the set is actually 175 pics (not 126)… and thank you for that too!
Support
Thanks. Updated the description.
Guest
This set looks sizzling. I won't be purchasing this set. In general, teenmarvel.com is going in the right direction when they included masturbation sets. This is even better. I am about supporting the classic models but slowly I've become a fan of Naomi and Raine.
Guest
Video is worth the price of admission alone. Both have great bodies, and there is more sucking on tired then the lolipo itself, which I don't mind at all. Awesome purchase
Guest
Hey ! TM ! Your coal fired steam operated servers stopped updating,someone start up the backup generators,lol. 😉
Support
TM is on a different server than MC. Wouldn't be smart to have both at the same location.
Guest
More sets of Caroline! Especially of this caliber. I never felt she got the respect (or number of sets) she deserves. This girl is just a natural beauty (God just look at her) If she wasn't getting the attention yesterday, today she turned it all around.
Support
Aw, thanks! Trying to bring out the best in her.
Guest
Woah I am the only one who guessed it right! 🙂 Ste&video look amazing. This is kinda the direction I hoped Teenmarvel would have gone 5 years ago with all the hotties like Maia, Venus etc. 😉
But it does appear to be a different photographer as with Lili etc., am I right?
Guest
It's a treat to see Daniela on TM. Please continue bringing her back. Seeing her resulted in an intro to Caroline. Quite a set.