Caroline & Daniela – Lustful
$14.95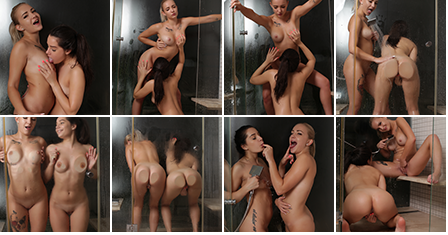 Description

Amount of photos in album: 86 pictures
Resolution: 4480 x 6720
Video Resolution: 1920×1080
Length: 8:33
Video Thumbnails:
Above.
Got something to discuss?
---
Guest
Yea – I know so in this set will be Daniela 😉 nice
Guest
el dolor es amor.That's what I feel and I ask myself, why I'm missing between the 2 lustfuls. Thank you,TM
Guest
man, these two are perfect!! Caroline is my number one though, a must have for anyone XOXOXOX
Guest
Oh well,damn good thing I haven't bet the rent check because I am officially 0 for 3. Daniela is a favorite of mine and her dual sets are always hot. It also seems like she'd go further in these dual sets but she's being held back,just my opinion. Anyways I really do hope to turn this around and my guess of Cutie for level 4 is correct.
Guest
DocMatt , I have been seeing your comments in every model section for the past couple of years and buying sets left and right and cannot figure out the easiest one and you call your self a fan. . FYI TM this set is not showing in the store section.
Support
Guest
i am starting to wonder are these 2 beauties real girlfriends because of their chemistry and passion also caroline i love your new tattoos
Guest
Yes, they are real friend's 😉
Guest
This set is fucking mindblowing and the sound makes it extra hot. The chemistry between those two are simply amazing. TM you should make more more more more and more sets for them and we need no we must-have Model of the Months just those two no its and no maybes. This should already be planned for next year. Those two have the potential to go even further and TM don't you dare to try to stop them. For your reference, I know karate so beware. 😉
Guest
I totally agree with everything, and I know karate too 😉
Guest
daniela please move your hand from your pussy on the next set
Guest
nice set, can never go wrong with a shower set
Guest
Caroline and Daniela are hands down the best duo on this site. Its been amazing watching Caroline's progress. She is flawless in every way. Daniela's spunk is so fun to watch. Her sexiness is unmatched.