Petra – Date Night
$11.95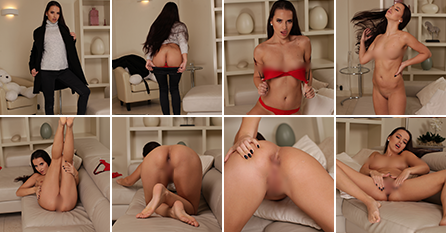 Description

Amount of photos in album: 198 pictures
Resolution: 4480 x 6720
Video Resolution: 1920×1080
Length: 10:04
Video Thumbnails:
Above.
Got something to discuss?
---
Guest
OMG. Yes! How lucky to unwrap such Perfect Beauty on Date Night! Perfect Face, Perfect Lips (up top and down Below), Perfect Butt (and Round/Crack), Perfect Breasts, Perfect Legs, Perfect Proportions.
Petra, Thank you for Sharing your Beauty with us and my you continue forever! Thank you for your bravery. Would you consider adorning your Gorgeous Bottom with a tail (buttplug)?
TM/Photographer – thanks for bringing us our Beautiful Petra in such great shots. I bet that she makes it easy and a Joy!
More. More. More!
Guest
Yes, she is awesome for sure, it's really pleasure work with her.
Guest
Petra I forgot what happened that night care to help me refresh my memory 😉
Guest
It seems, that I was shooting this, but I can't remember on anything… I was probably hypnotized by her body. 🙂
Support
I had to cut the audio where you said "Oh, f*ck." as she had her fingers in her mouth. 😆
Guest
The photographer said that? Or Petra? If Petra said it, put it back!
Support
No, Petra did not say that. It would have been left in if she did.
Guest
Petra is a really nice and polite girl. She doesn't talk like that, but sometimes I have a little problem with that. 🙂
Guest
Well, what can I say.. "I am just a men" 😀
Guest
Petra your legs are like an Orea I wanna split them and eat all the good stuff in the middle 😉
Guest
Oh… My… Freakin… Goodness!!! . Yet another amazing set TM and Petra.