Kris – Hangar
$19.95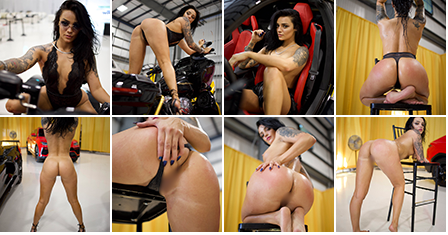 Description

Amount of photos in album: 133 pictures
Resolution: 3840 x 5760
Video Resolution: 1920×1080
Length: 10:03
Video Thumbnails:
Above.
Got something to discuss?
---
Support
You had to be there. It was an experience. 😉
Guest
Would of loved to be there but noone invited me 🙁 . Oh well guess I'll have to buy this to see what the fuss is about. 😉
Guest
……wow……Kris needs her own site. I need to pay for more of this. Her ass as she crawls away from the camera……I'm just going to stop typing to keep myself from saying anything over the top.
Support
Thanks. This one was directed by me… so if it's bad then I'll take blame, but I did request the crawling.
Kris did everything else, she doesn't need any direction if I'm honest.
Guest
Supercars and a beautiful model, what a perfect combination. A dream of every man out there. I have one of those but I am missing a beautiful model. TM, is Tina available to complete my collection? 😛 😉 . This set is a must to all Kris fans, what a performance!!. We need more creative sets like this.
Guest
Kris is so much fun lately. I can only imagine how her career progresses. Loved this set. Must have for everyone.
Guest
Im so glad this photographer isn't so obsessed with extreme long close up shots like the last one. This set is definitely a hot one. A definite must buy for all Kris' fans!
Guest
The hottest Kris video yet!!!!!!!!!!!!! Damn!!!!!!!!!