Kris – Wow
$24.95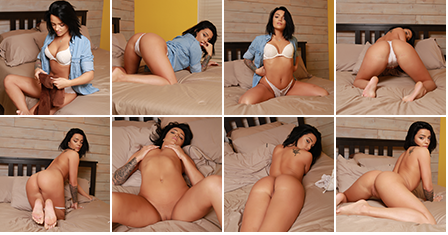 Description

Amount of photos in album: 85 pictures
Resolution: 2880 x 4320
Video Resolution: 1920×1080
Length: 7:42
Video Thumbnails:
Above.
Got something to discuss?
---
Guest
A monumental release indeed!!
To celebrate, I enjoyed my own monumental release after erecting a sizable monument in Kris's honor.
Guest
Wow! Thank you Kris! Best set ever!
Guest
To be honest the set looks like all her other work…side glances and minor slips. Hoping I'm wrong ..!
Support
Well it's hard to slip when she literally shows everything.
Guest
Guest
I love her feet lol. And that ass is fantasstic. I'm just waiting on the next one unlock
Guest
Asstastic. It's a word. Just ask Vince Vaughn. XD
Guest
Awesome!!! Been dying to finally see the entire set and vid ever since she posted a teaser on her snapchat so many, many months ago.. lol
Guest
Guest
Another insta buy for me, thanks Kris
Guest
Guest
I just realized that TEEN-marvel released back-to-back sets of MILFs. That struck me as funny!
Lili and Kris are proud, happy, joyful mothers, which is awesome and something to celebrate. I love that Kris still knows she's sexy as hell, and I'm looking forward to Lili's new content… something tells me motherhood will make her even sexier 🙂
Guest
Should have checked the site sooner, just ordered can't wait to see the fabulous Kris!