🏆 Kayley – Grand Prize 🏆
$34.95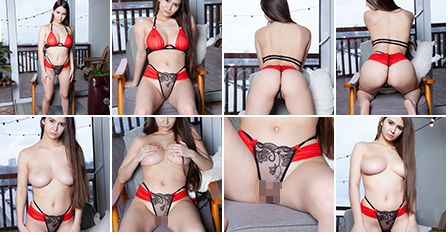 Description

Amount of photos in album: 111 pictures
Resolution: 3744 x 5616
Video Resolution: 1920×1080
Length: 7:06
Video Thumbnails:
Above.
Got something to discuss?
---
Support
Thank you all for your patience. This event took a lot out of work. We will get to all orders ASAP.
Did you enjoy Kayley? Who did Grand Prize better: Lili or Kayley? 🙂
Guest
"Who did better? Yes." – J. Smith
Guest
I like Lili's energy and how she's always smiling and having fun, but Kayley's my girl. I don't think I blinked for 7 minutes and 6 seconds.
Guest
I liked Lili, but Cutie was better. I really want Sofi's next videos to come just like the most recent Cutie or Naomi video: Three levels up.
Guest
Guest
Not Lili, Not Kayley. Cutie was braver by showing her body after giving birth, and that has an added value. Sorry for my off-topic comment, but you asked 🙂
Guest
Guest
TM now that everyone is gone, we both know it's Lili, right? 😉
Guest
Kayley has to be my winner, love her!
Guest
immediate purchase, I want it now
Guest
This is fantastic, I hope that from now on it will be shown in this way, for example a location on the bed with this same or similar outfit would be the line that I should follow in my opinion, what do people think? and what does teenmarvel say?
Guest
Kayley that was a beautiful set. I would love to play "Wicked Games" with you.
Guest
gahhhhh, take those panties off! <3 <3 <3
Guest
grand prize and panties still on?? so it is just s see through set? cause i think she already did a few of those in the past . thinking of buying but now not sure.
Guest
I would need to see a grand prize sequel from Lili to freshen my memory
This set is very hot well done tm and kayley
Guest
Thanks for another great set from one of my favorite Kayley shoots. I still prefer "Delight." But this one ranks with Kayley's best. Hope you have even more like this.
Guest
Definitely one of the best sets she's done I just wish she kept this weight instead of losing it. How her body looked in this set fits her pretty roundish face and makes her body looks SUPER sexy. Been excited for every release ever since I saw her superb transformation in her Holiday Gift and Christmas Miracle sets.
Lots of good sets released of that figure like Delight, Neon, Sweets, Chill and others I forgot to name. I still think her slim figure is lovely and I will still be interested in buying her sets, but I just want her to go back to her thick "version" especially for a busty girl such as her.
Thanks a lot TM and to Kayley and her photographer for this amazing set
Guest
Guest
Disagree. To me, Kayley looks much better when she's fit. This is still a great set, I'm happy.
Guest
I disagree with your disagreement. 🙂 She's great now, but looks better with a bit more weight.
What I'm really curious about, is if this really is a grand prize set, or just see-through. That doesn't scream grand prize to me.
Guest
I guess it's a matter of taste. I've spent years in the gym and eating right so I respect and admire a woman who puts forth the kind of persistence it takes to get fit. It makes her more attractive to me. In any case, it is just see through, which for me is plenty of a prize. I just hope it's an indicator of more good things to come. I don't ever want to see her go too far, but I would love to see her go a little farther.
Guest
If you like her skinnier, I totally respect that. Beauty is in the eye of the beholder. I just don't see any necessary relationship between skinnier and fitness. To me she doesn't look any more toned, just skinnier. She seems about equally fit either way. Maybe you mean something else by "fitness." I just see a difference in weight and curviness, not fitness. I think she looks healthier when she isn't as skinny as in her shoot with Alissa. But, as I said, beauty is in the eye of the beholder. Some seem to prefer her thicker and others prefer her thinner. But everyone agrees she's exceptionally beautiful. For me, she looks perfect in this set. I don't see any lack of fitness.
Guest
Yup. Just thinking if she would've kept her thick shape, her sets with Alissa would've been 10 times better than they are. She destroyed every model in Teen Marvel and Marvel Charm in terms of sexiness along with that pretty smile when she was at that shape IMHO.
Guest
You and I certainly strongly agree. But others have different tastes. I just hope we keep getting more chances to buy the sets from before the weight loss. Even those who prefer her thinner like them, too. And, she did look a bit thicker in the Heels set, which seems like it's more recent. So there may be hope for a thicker Kaley in the future, too.
Guest
I'm your huckleberry. I agree with you guys. But everyone has their own taste. I've never been a 'skinny girl' guy. However Lili, mc Tina and a few others have opened my mind lol. But skinny fits them. "Thick fit' just seems to look better on Kayley, Naomi (my all-time fave), Selena, Raine are all 'just perfect' with a couple of extra pounds.
Guest
To each his own.
I prefer her more fit look, but she is always hot regardless.
Guest
Great sale but disappointed there is no "teen" marvels this time. No Mia, no Alena, No Patty. Hopefully next time…
Support
Charlotta and Kayley updates are teens. Mia is not a teen.
There is always next time.
Guest
Personally I love any set of Kayley. I love that she has a bit of an attitude in this one. Maybe it's just me. And thank you support for resolving the download issue so quickly!
Guest
hey guys just bought kayley's new update and showed error but payment was taken out of my bank account. thank you
Support
Fixing for you. check your e-mail.