Diana – Visitor
$24.95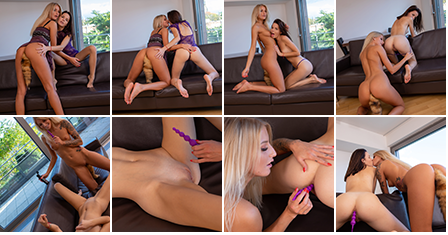 Description

Amount of photos in album: 124 pictures
Resolution: 3744×5616
Video Resolution: 1920×1080
Length: 10:42
Video Thumbnails:
Above.
Got something to discuss?
---
Guest
Finally, I was waiting for this set for nearly 11 months now. In the last 4 hours when I saw 100%. I was refreshing every 15 min. Thanks, TM for the amazing journey we had with Diana. We Chapter have finally begun. I need to shut up now and enjoy the set 🙂
Guest
This is an instant purchase.
I am at a loss for words
Guest
Guest
now that is what cutie and her friend should be doing. not asking for much:))
Guest
Hot!
Imagine Lili doing this with Madison or Kayley!
Guest
yes many, many times erik,
and several others
great comment
Guest
Gorgeous ladies! Diana for the sequel to this set have your visitor give you a fox tail
Guest
MarveLez.
I, too would Love to see more models doing this and more. Love seeing the insertions and the thirsty / hungry licking. There is no such thing as too much of a Great Thing. Would Love to see more of Diana's pretty friend(s) performing solo and together with her. Brave and Gorgeous Ladies displaying their deepest Love, care and Friendship for one another. Visions of Paradise and 72 experts!
Many thanks to Diana and Friend for making my (our) dreams and wishes cum true. Many thanks to the photographer for steady hands and clear eyes, and for listening to our wishes. Thank you TM for bringing us this wonderful present. We hope that this is the start of many, many more exciting sets like it in the cumming years! We also hope that there are many, many more parts to this session.
What an Amazing (pair of) End(s) to a Horrible year everywhere outside of the sweet, safe and warm oasis that the Marvel Team has provided us all with.
Happy New Cumming Year to Everyone!
Guest
my oh my, this looks like it's going to be worth every penny, cant wait to get it. Love Diana! She's smokin hot OXOXOOX
Guest
Preview looks terrific. Exactly what I look for in the older wilder models!
Is the visitor the same as Cutie's visitor? Does she have a name?
Guest
As someone who's purchased all of Diana's releases to date, I just want to say thank you to the model, photographer and TM. All of the cruel teases were worth the wait! A spectacular update!!
Guest
Can Diana be the next model of the month.
Her updates have been missed.
Support
Guest
Thanks.
Will be sending a 5x tribute for her.
Hope she will be a model of the month soon.