Diana & Nicky – 2 For 1
$11.95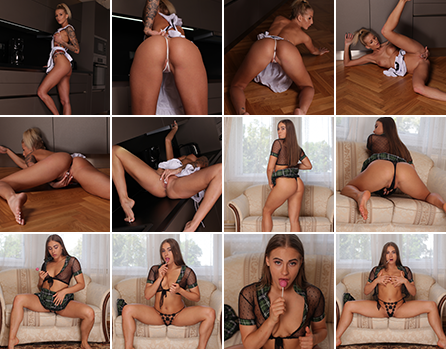 Description

Amount of photos in album: 222 pictures
Resolution: 3744 x 5616
Video Resolution: 1920×1080
Length: 9:04
Video Thumbnails:
Above.
Got something to discuss?
---
Guest
Diana always a must have and this looks extra delicious. And helloooo Nicky, I hope for you to come back again and again. Very pretty, very tease-y, everything we want. And can I have that lollipop if you're not gonna finish it?
Guest
Yes, I also hope she stays here. Since she is a gymnast, she really has a lot to show. 😉
Guest
GYMNAST!!!. TM, you really need to revise who your new model and who is your guest model. In my opinion, she deserves a full-time job here.
Guest
I believe that it depends only on you. If there is enough interest, then I'm sure the boss will give her another chance to show up her skill's.
Guest
Honestly speaking the new models that TM announced recently, Nicky is the only model that caught my eyes. "I believe that it depends only on you" Sadly if it's up to me you can grantee that Petra will have as much update as Lili and Kayley. One hand cannot clap. But to be honest with you regarding Petra, I am not sure if the nagging and annoying emails to TM help makes a difference or not. If it did it could. However, what I did with Petra I do not think I will do it with other models except Lili, but I already know that Lili has thousands of sets that have not yet to be released. Lili and Petra are angels who fell from the skies to pleased us.
Guest
I agree, Diana is a must buy. She is so gorgeous. I still cant wait for that Caroline/Diana video they teased about in her earlier set. And this new girl Nicky, looks promising. OXOXOXO
Support
Thanks for the kind words. Maybe I can find a way to give a sneak peek of them together. 😉
Guest
oh that would be amazing if that could happen!!! let me know what I can do!! 😀
Support
Guest
Oh Diana I missed you. Can't wait to have a ride I mean a look at this beauty. Nicky looks very interesting . TM you telling me that they are three models had a taste of Diana!!??. So TM, when is my turn 😉 ?
Guest
OH MY OH MY WHAT A SET!! What an amazing astonishing performance from Diana. She didn't give me even one second to check out Nicky set, that's how good it was. I will definitely check Nicky later need to relax a bit, Diana took my breath away with this set. Anyone who has concerned about censorship there is none in the pic and the video enjoy 🙂 . As we are closer than ever. TM what you did with Diana is astonishing. I believe Diana was willing to do fully nude on day one. I am glad you did not take the boring road. The teasing and master of cruelty you did with Diana, oh man should be mentioned in the model museum of accomplishment. Each generation till the end of time should learn from this. What an amazing story was told and I cannot wait for the second chapter to begin. Thank you all for this. You guys deserve a Round of Applause (I know you did not approve gif but I have to and you deserve one 🙂 enjoy 🙂 )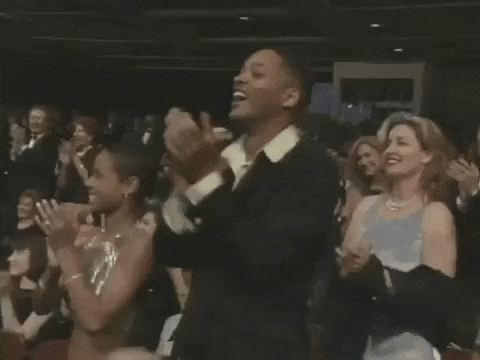 Guest
Thank you. 🙂 Yes, I hope that I will be able to apply some of her teasing on another models too. 😉
Guest
Welcome 🙂 . Mr. Photographer is not much to ask. how is it working with Diana? and Who recommend Diana to join TM. Teasing and extreme tease are always was TM style however cruelty or master of cruelty is something new to TM and us. The cruelty part was always the plan from start? if YES or NO who the Guinness Idea was it and if not one more question who and why made last-minute changes? Thanks
Support
The cruel stuff was not the photographer or the models ideas, but I think Diana was a good model to test it out on. Naturally she goes along with the tease… the cruel post effect teases usually are just an evil TM idea that manifests. Plus teasing one video inside of another video really makes it interesting!
Guest
Yes, this whole cruel teasing idea is from boss. He is master of teasing. 🙂 And I can tell, that Diana is really perfect for that, becouse just a flew models are able to do it so well, that it will blow your's …. mind. 😉
Guest
Nicky is a beautiful hot sexy girl. 2:00 to 2:20 WOW!!!. It's a shame she's only a guest model. I hope to see more of her.
Guest
TM, Is Nicky models on another websites too or she's first time modeling here?
Support
First time.
When we recruit a model, it is always their first time as we only hire exclusives.
Guest
Guest
Nevertheless, I cannot wait for her next update. I hope the Photographer still read this more gymnast poses and why not make a gymnastic theme set, please 🙂 Thanks
Guest
Yes, why not. I will tell her to bring her gymnast costume on next shoting. 🙂
Guest
Cool Thanks 🙂 . Really Like when the Photographers comment. Makes things extra special 🙂 Thanks
Guest
Nicky looks very pretty! Definitely a keeper in my opinion, esp. when her first set she's sporting a see-throgh top! 😀 I'd prefer her over Patty & Sabrina tbh.
Guest
Do sets like these with Mia in these same outfits pls ! Or Sabinka!
Guest
That was uncensored at some point right?
Guest
Nicky is awesome. What a powerful woman. Awaiting for more of her, with thinner strings on.