Spring Bundle 2020
$19.95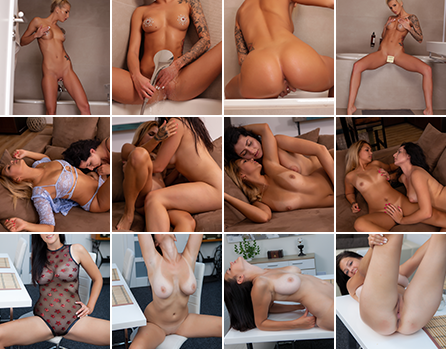 Description

Amount of photos in album: 328 pictures
Resolution: Various
Video Resolution: 1920×1080
Length: 31:07
Video Thumbnails:
Above.
Got something to discuss?
---
Guest
OMG and OMG and OMG!!!
Thank you very much and for those amazing sets.
Please TM,check how could you start create 4K videos.It would be awesome!!!
Guest
Support
Guest
Gotcha…sofi!!?? 😉 PLEASE!
Guest
I appreciate the price of this bundle and obviously there so much value here. But I only wanted the Cutie set and it feels good buying a bundle for one set because to me that set by itself is worth the bundle price. Happy with it :), Thanks TM
Guest
Cutie alone is worth the price but also having a little Raine on a spring morning makes my day complete.
Guest
I meant to ask but the bonus is only for those of us who bought this bundle?
Support
Guest
A question for the Cutie fans, which set with her friend is better, this one or "Visitor"?
Guest
All of the Cutie duos are amazing, but if I had to choose one of them I pick this one. If you don't have any of them I highly recommend her friend request and visitor, those are great picks during this 50% off event. I almost forgot that her bodysuit set is a perfect non-level set to get :).Hope that helps
Guest
I like Visitor better. Clearly in this one Cutie isn't even actually being licked and/or stimulated. She's still gorgeous, but I felt a little cheated. Visitor seems much further along as far as how much she's willing to do.
Guest
Ive gotta say that his bundle was an instant buy for me. first i knew it would be a great deal because it has diana (shes easily become an instant buy for me). But i was impressed with the whole bundle. its fantastic. i loved all the sets and videos. but of course i am biased and my favorite was Diana, cant wait to get more of all these lovely ladies. TM we dont need a drought from these ladies, i know you dont have all control over this but still. i want more DIana,
Thanks again for the great bundle!
Guest
I hope the bonus does not affect Petra special update on May 13 🙂
Guest
Cutie and Friend getting "teasy" as well…nice!
Raine, Raine, Raine…never go away, my voluptuous vixen!
And a few things about the Diana set/video:
–I wanna buy that Post-It note…
–Diana is taking "extreme" to the extreme, and that's not a bad thing…
–More little video vignettes…Love them!
–Can't wait to see the last vignette come out as a full set and video…talk about "Kitty Milk"…Yummy!
Guest
The dry spell is over, finally more Raine! I can't be the only one loving her bombshell curves!
Guest
wow, Diana is sexy. I love a girl with tattoos. she keeps upping her game and I cant wait to see where she goes from here. Free the nipples, break out the toys OXOX
Support
Hmm I don't know. I think Diana fans enjoy this torture tease more than anything. 😉
Guest
Will we ever get to see the Diana vids that are extreme tease bonus in her videos?
Support
Guest
When is eventually? I can only hold onto hope for so long x.x
Guest
What a terrific bundle! Each of these sets could easily stand on it's own as an event release. Somehow Diana keeps topping herself, and this tease was excruciating indeed. The Cutie release was a super hot tease as well with some nice peeks though those panties. An overall great release TM!
Guest
I just watched Diana's video. C&D what the………………………………!!!!!!!!!!!!!!!!!!!!!!!!!!!!!!!!!
Guest
Wow! very sexy update with four beautiful ladies. Looking forward to MORE!
Guest
Will there ever be a set with cutie tribbing another model?
Guest
man oh man, Diana is so sexy and Raine… unbelievable!! OXOXOX
Guest