Nicky – Mirror
$11.95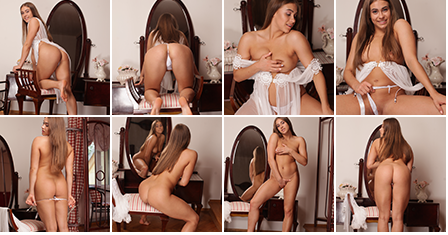 Description

Amount of photos in album: 76 pictures
Resolution: 3744 x 5616
Video Resolution: 1920×1080
Length: 8:22
Video Thumbnails:
Above.
Got something to discuss?
---
Guest
Hi All,
I don't really do this but to all Nicky fans and to new fans to her please support her check her out. The more support she gets we can see her back with a new photoshoot. You can also use the Discount code on this set and even on her previous sets too. (◞ ‸ ◟ㆀ)
@photographer help me lol !!! (っ´ω`)ノ(╥ω╥)
Guest
Yes, that's totally true, to be honest, I was prepared write something similar, becouse by my opinion, she is really, really greate, but without more support, we can't shot her again, and that will be shame, becouse she is very sweet and sensual.
Support
I would love to shoot every model, but this work is not cheap… Photographer and model must be paid. I don't care if I don't make money, I will be fine. But our team needs support from fans first!
Guest
Guilty.
I saw her new set and was like, I remember her. I like her. I go to search, and I only have her one set with Charlotta, which I got because it was a twofer with Charlotta. It's funny/weird, you get 2 sets for one set price, but I don't like getting twofer sets usually. She had 2 others with Diana, which I just got along with her latest release to rectify this.
And good lookin' out, MHS. I didn't realize the latest set was also on sale. I was going to get it anyway, but hopefully others do as well.
I'm gonna send over a tribute to her as well. She's def one of my faves on here and would love to see more of her. That smile, that killer gymnast body, those muscles in her legs, long brown hair, beautiful perky breasts…I could go on and on.
(Not to give out specifics details, but TM would there ever be a way say a model wasn't given work anymore due to people just not realizing how good there are, is there a way to pay for a full on shoot/vid? Hopefully Nicky gets more attention, but in her case or someone else's, I would hate for them to not come back and not know/realize that was the case.)
Support
Paying for a full shooting is a lot of money (thousands). We don't expect our fans to pay for this, unless you were desperate.