Mia – Pleasure
$11.95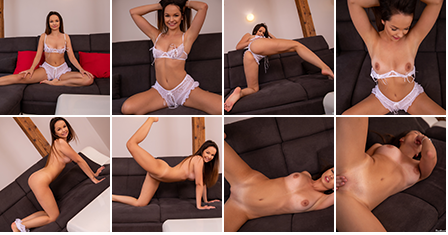 Description

Amount of photos in album: 100 pictures
Resolution: 4480×6720
Video Resolution: 1920×1080
Length: 10:00
Video Thumbnails:
Above.
Got something to discuss?
---
Guest
Are you crazy?!!Mia set in the hottest day of summer till now?!!!
Thank you soooooo much for this "pleasure"!!!!!!!!! 😀
Support
No problem. Enjoy yourself. 🙂
Guest
Really wish the panties were see through but i love the progress !! Love to see more of this beauty. Thank You Guys !!!
Guest
Keep bringing more Mia please! I hope to see a extreme tease or unleashed set of her soon!
Support
IDK, this was pretty "extreme tease". Only thing more extreme would be sets like Caroline or Diana. 😆
Guest
Bottom being fully transparent see through with close ups, and without her covering anything would be one hell of a tease just a request from a fan that will definitely earn you guys some
Guest
Also if she actually showed her instead of hiding it would be amazing, but not so much of a tease, just throwing some suggestions out there i think the see thru would be fair ☺️
Guest
I like pretty Brunettes without tattoos who masturbate on camera. The sense of the Universe isn't "42" (fake) but a girl like Mia. There must be a sequel with Mia rotated by 90 degrees. And, btw, transparency is not overrated. Thanks to all involved.
Guest
WOW! very nice and thank you for sound.
Guest
Mia is so friggin' hot! Girl definitely knows how to drive us crazy!!
Guest
WOW ! This is quite a big step up for Mia, she's beautiful,sexy and a hot tease. Thanks TM and Mia for an amazing set.