Mia & Sofi – Lollipop
$14.95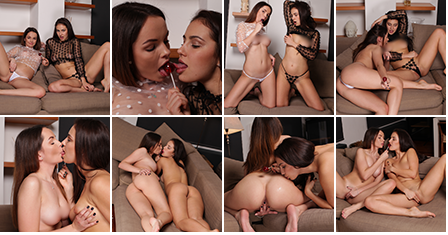 Description

Amount of photos in album: 134 pictures
Resolution: 4480×6720
Video Resolution: 1920×1080
Length: 9:48
Video Thumbnails:
Above.
Got something to discuss?
---
Guest
Mia & Sofi the hottest pairing
Guest
Will Mia be featured on MarvelFans anytime soon?
Support
Guest
That's too bad, she is smokin' hot!
Guest
What happened to marvelfans? Can't log in anymore or teach the page
Support
send us an e-mail with more details so we can take a look please.
Guest
Always great to see queen Sofi.
Guest
Is Mia back or is it old set?
Guest
Seems old as it's much tamer than other recent Mia or Sofi sets, but still a nice, sexy set though.
Guest
Mia was one of the best models TM ever had but there were so few sets cos there are way too many models and not enough updates per week. Back when Alex Arabella was introduced we were promised more updates per week but that doesn't seem to have happened yet. More and more models but same number of updates. Unless it is Lily, Kayley or other "old" models you are lucky to get 8 updates a year. When was the last Jackie?
Also, in the Alex Arabella intro vid we were promised 4K but there has been a handful so far. Mia had her own site before she appeared at TM (4+ years ago) when they had weekly updates with 4k vids. I cannot understand why TM is so retro and thinks 1080 is good enough.
I hope TeenMarvel can comment here… it was their promise to have more updates and in 4K.
This set does look a lot older. After the Mia and Romana Banana lesbo vid there is not much point in going back to a set like this. Hopefully there are some better sets still to be released.
Guest
Your telling me you guys have more unreleased Mia content ?!?!?! Please tell me there are more solos of her