Kayley – Rebirth
$11.95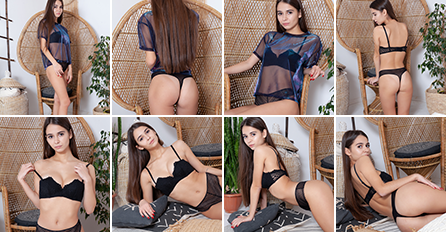 Description
Amount of photos in album: 157 pictures
Resolution: 3744×5616
Video Resolution: 1920×1080
Length: 7:32
Video Thumbnails: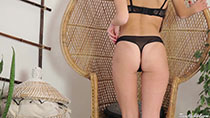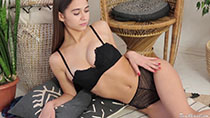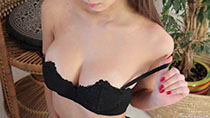 Got something to discuss?
---
Support
We hope you enjoy and support Kayley. 🙂
She may look a little shy, but it is a new journey and is expected. As long as her fans support this, great things will happen.
Thank you!
Guest
Well, I never thought this day would come. Thank you, TeenMarvel – and bravo!
Support
Thanks! 🙂
We traveled for 20 hours to make it happen.
Guest
Guest
well hope you guys have take an advantage with that long trip and had taken pics for many upcoming sets 😉
Guest
I would have traveled 2K+ hours for Kayley 🙂
Guest
Yes,Yes,Yes. I have been waiting so long for you guys to pick up Kayley, one of my all time favourite girls
Guest
Omg kill me..
ilove teenmarvel..
Guest
Downloading it now. Goddamn, it's good to see her on here and not fully clothed all the time like on her old site 🙂
Guest
She's a dream! isn't she! would love to see her in the one-piece swimsuit without the leggings…or a micro bikini…she would look like a goddess!
Guest
Thanks, Teen Marvel, thank you thank you!! Soon was real soon and the set I was hoping for. It is understandable if she is shy. At NewStar, she had sets in panties, but never a bra. It will be a great journey for all of us.
Good luck, Kayley!!!
Guest
My literal first reaction upon visiting TM today: "Holy f-ck! Wooooow!"
Thank you, TM. You treat us well.
Guest
Oh wow! Great addition to the Marvel universe
Guest
Welcome Kayley….VERY HAPPY that you are a part of this amazing site. You have everyone's support and am Looking forward to what the future sets hold. You definitely one of the Favorites.
Guest
WOW. your bring a beauty back. thanks for this teen marvel and thanks to Kayley for making admire her
Guest
Ok, didn't expect her to show ofc. But this is WAY hotter than I expected her first set to be. Yummy
Guest
Thank you Kayley for starting anew. Like a lot of other comments here, I waited and waited for you to come back. Thanks Teen Marvel for bringing Kayley ,one of the hottest models ever, back to us. Lovely set too.
Guest
So is she the secret model from the Halloween bundle?
Guest
Thank you thank you thank you I am very exciting.. unbelievable oh my God…
This is my favourite girl…
More more more.
Thank you teenMarvel.
Guest
TM
Now they we have a variety of models. Could we maybe start seeing updates every two days instead of three?
Support
Guest
HOLY CRAP! Sweet Kayley!? OMG, finally with photographers that know what they're doing? Life is almost complete. Cutie, Lilly and now Kayley! Only one left would be to get Sandra back into modeling or Lia Model…Would need heart meds if this perfect storm came together.
Guest
I'd like to see the first Catalina model come back.
Support
Everybody wants their favorites back. There will never be "only one left" to recruit.
Guest
This is a nice "problem" to have, yes? 🙂
Guest
you are making a big effort getting these models. great job guys. I know all you new models will be perfect
Guest
fantastic kayley thank you for joining tm,, would love you to do a one piece swimsut swimming set and video
Guest
Anyone else have issues with card payments? "An error occurred, please try again or try an alternate form of payment." Argh
Guest
Kayley, I'm a fan and I want to thank you for continuing your modelling career. I hope you and TM will be successful together. 🙂
Guest
Damn, you gained a new convert. she looks just as good. Can you do Erin, too?
Guest
I can only say this is a MEGATON! I would have never even think about the possibility of Kayley being in TeenMarvel. This is news beyond epic. I think she is so beloved by many fans, and I wish her the best! I am also glad about the amazing reaction from everyone! She is so welcome here and made the majority of fans very excited!
TeenMarvel team, you are doing an outstanding job with the models. What is amazing, is that you have been very consistent with the quality of the models and content (which is excellent in every way). Thank you so much! I agree that everyone has a favorite model for you to recruit, and you would never finish recruiting them, but I think that is awesome news for you, because as long as you keep delivering this. great balance between new and classic models, this site will continue to be the greatest.
Again, this day will be remembered as one of the best for the site, just as the day you started and announced Lili comeback. Please have more epic days like this. We'll definitely appreciate it!
Support
That's nice to hear. Thank you. 🙂
Guest
Thank you TeenMarvel for your hard work making this happen, and to Kayley for showcasing her incredible natural beauty! I will be supporting you soon
Guest
oh my god this is my sweet kayley… more more…
Guest
I remember newstar models but I don't really remember her. Or maybe it's because she's older now. Can anyone hint her name from then or is it the same?
Guest
Not to go too deep with this and not sure if it's proper etiquette to mention but Newstar has sub-sites, i.e. Newstar, Sweet, and Tinmodel. Kayley was a "Sweet" model and she's still very sweet. Best of success to you, Kayley. 🙂
TeenMarvel, please delete this reply if you feel it necessary, thanks.
Guest
She really is beautiful, hope you have another update of her soon. It is really nice to see new models, especially ones as gorgeous as Kayley, but it always annoys me a little when I only have one or two videos. 🙂
Guest
Beautiful, just need the current Lola to join
Guest
I'm keeping my eye on this one.
Guest
If they got the current Lola my life would be complete… Make it happen teen marvel!
Guest
More of her please. We'd love to see more content of her. also, 10/10 video quality.
My wish is to see you bring Sharlotta.S / Nikki Firsova from CandyDoll here. She'll make an epic debute.
Guest
I don´t know what to say other then OMG! for bringing her here, could never have guessed. And anoter OMG! for how beautiful she is. Still spending most of the time zooming in on her face.
Guest
Must add another OMG! A new set over at MC. Thanks for emtying my wallet.
Guest
both Kayley sets are perfect! thank you so much marvel!.. any chance Kayley will follow the same modeling path of cutie and Freya….most beautiful is a young model expressing her work of art camera by camera
Guest
So happy she now here, if she follow in Cutie foot steps I be in happy haven
Guest
OMG!!!!!!!!! YES!!!!!!!!! Love Kayley. Huge thank you for TM for bringing her over. 🙂
Guest
Not even kidding, but you should make her a separate website with weekly content! I'd be an instant subscriber and I'm sure I wouldn't be the only one! Looking forward for more!
Guest
That's a great concept and I'd be on board with it but I think it'd be a bit stressful for the models. Now that they're adults, I assume their day to day lives are much busier with other things outside the studios and the Pay-Per-Set would be more convenient for them to make an appearance with little obligation, unlike a Pay-Per-Site. 🙂
Guest
This is a dream come true. I stumbled upon Kayley just as her old site stopped updating. And then I come across this site just yesterday and to my surprise there Kayley is! I bought the set immediately and can't wait to explore this site more and wait for new sets with Kayley.
Guest
Any chance of Belle coming back?
Guest
First purchase at Teen Marvel and it was definitely worth it. I am looking forward to more sets of Kayley.