Kayley – Mirror
$11.95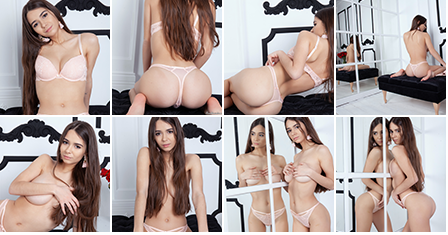 Description
Amount of photos in album: 113 Pictures
Resolution: 3744×5616
Video Resolution: 1920×1080
Length: 7:40
Video Thumbnails: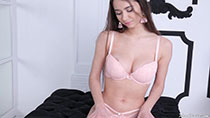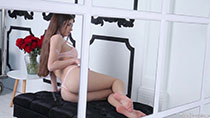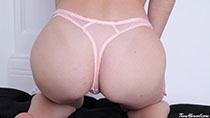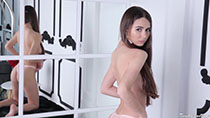 Got something to discuss?
---
Support
They keep growing, as you can see in the bonus…
Just stunned every time we see her.
Guest
bonus? Did I miss something?
Guest
There's a bonus picture at the end from a forthcoming set (so I assume anyway) in which her boobs look bigger than ever. Yes, they're definitely still growing. If it carries on like this, she'll soon be really struggling to cover them up. Which is nice 🙂
Guest
Kayley just seems so much happier here at TM. Another beautiful set!!
Guest
Ohhhh, the agony of waiting for the set to arrive….. 🙁 …Can't wait to see this, it seems so long since last update 🙂
Guest
love this set and love the bonus, an excellent idea to build the tension for the next update 🙂 btw kind reminder towards the admin, remember the idea of the see through white bathing suit 😉
Guest
See through white bikini seconded 🙂
Guest
Guest
Yes,she most certainly has magnificent breasts,which we'll probably never get to see 🙁 but she also has great legs and a very fine bum which I would someday like to see without the thong 🙂 . Thanx TM for another fine Kayley set.
Support
Doubting the Marvel team is never a good idea, you should know that.
Guest
When it comes to Kayley you have my attention as well as an open wallet with CC at the ready 🙂
Guest
Just this reply causes a flutter in my heart!!!
Guest
Dropped my coffee when I got to the bonus:) Hope the bonus pic continues. My she is beautiful in this update. Though she has always been beautiful:):) And the video, ahh the video and the way the nipple is peeking out, right to the playful tugging at the thong. Thank you Kayley, TM and of course Kayley's photographer/videographer!!! Now the wait is on for the set teased in the bonus. Please don't make us wait to long:)
Guest
"Bonus picture" Fans, if you study the bonus picture real carefully, as I have of course. It appears that Kayley has let her hair grow! Zoom in on her panties to see what I mean.
Guest
I was so excited to read this comment, then looked and sadly don't see the same. I have always hoped that one or two of the models would follow the current trend in adult porn of growing it out a bit. I dream that it would be Kayley. In a few of her sets over the years there were hints that she was not bare, which clearly she is now. But I am still so thrilled that she continues to share her beauty with us all and for that I am grateful. And also as mentioned in another comment, ready with my CC and open wallet for every chance to spend on her. Still holding out hope that She and Ira will finish this months duets…
Guest
I am doubting my eyesight
Guest
Yes,unless you have supermans x-ray eyes I'm just not seeing it. Much like Padguy I long for the days when the models were more "natural".
Guest
I am hoping for an Ira and Kayley duet to end the month as well….
Guest
Kayley looks so relaxed and sexy here, but seems shy to smile. Is she self conscious of her braces or is that a photographer's preference that she not smile? Either way, so lovely, thanks.
Guest
It's actually a cultural/regional thing. Some people have a tendency to not smile even if they are content.
Guest
Let's face it guys, we are all servants to Princess Kayley! Started to say "willing" servants, but we have no control over the matter ultimately. She already has complete control over our wallets!!
Guest
This is her best set yet. Two things would have made it even better.
1) If she had start the set wearing a satin blouse and short skirt that she would remove as the set went on!
2) Wear a pair of high heel shoes. She has never worn a piar of heels in any set.
Just 2 helpful suggestions to make it even better.
TM – what do you think of my ideas?
Guest
Wow! I followed Kayley on her other site but didnt know she moved here. What a blessing!
Guest
make kayley next MOTM plz or give more frequent update…i just wait for her for the whole month 🙂
Guest
Guest