Kayley – Don't Blink
$11.95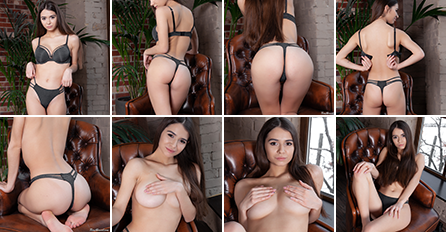 Description
Amount of photos in album: 126 pictures
Resolution: 3744×5616
Video Resolution: 1920×1080
Length: 7:56
Video Thumbnails: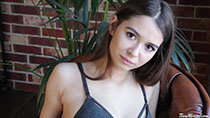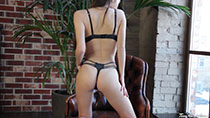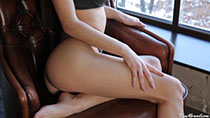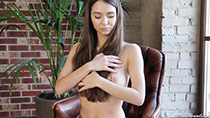 Got something to discuss?
---
Guest
Looks amazing! What we have been waiting for. Order placed. I can't wait to see it.
Guest
Let us know what you think of it. Kinda on the fence if it's worth the buy now or if I should wait till the end.
Guest
Worth it. I can't believe they didn't charge us more.
Guest
Wow! At a loss for words!!! Pure beauty!!!!!
Guest
The last thirty seconds will be on constant loop. She is the best!!!
Guest
If you watch her facial expressions, there's a side glance just before, and a sly grin just after, as if she was thinking "Okay, just a quick one."
Guest
Everything about Kayley is so beautiful and so perfect and so sexy that I just can't even… GAHHHHH!!!!
Support
Something about her is just magical.
Guest
Support
Guest
That's what she said. :/ XD
Good God what a beauty Kayley is!!!
Guest
Took a snapshot, already my new wallpaper.
Guest
That looks amazing. But it's so wrong to buy during this week. What to do lol
Support
Buy it now and save the indulging for after… If you can last through the week.
Guest
I lost, so difficult not to watch it when you already downloaded it. What is going on? didn't Kayley just started and we are getting a video like that one. And yea nice one, thanks for saving us time with the slow-mo 🙂 10 out of 10 must have.
Guest
Guest
she should give pointers to Maddy
Guest
Seriously??!! You obviously haven't seen Maddy's "touchy" set. Multiple lengthy slips in that one, compared to ONE partial, here.
Guest
Gorgeous looking girl. Great to see her getting just a little braver.
Guest
Guest
Yay,another awesome set I cant buy,since your payment wont let me :/
Seriously,why cant you get it working??
Support
Contact us on our contact page. I can look into it.
Guest
is this set worth buying i.e. any peeks/slips or is it the just same as previous sets
Guest
Definitely worth buying. Look at the video previews.
Guest
Dude, it costs the same as two beers at decent bar or a mediocre lunch at a cheap restaurant. Buy it already! 🙂
Guest
Will we ever see Kayley wither naked or topless?
Support
Does the sun rise every morning?
Guest
That is a promising statement.
Guest
Since you seem willing to answer, I will be more specific, will we ever see Kayley naked.
Support
Guest
Guest
Guest
The problem with handbra sets is that they are all essentially the same set, and if you've seen one you've pretty much seen them all. Same applies to every model. What makes them more exciting, different and interesting are the slips and flashes of any given set, the more the better. This set is great!
Guest
Previews? I see ONE nipslip. What else is in the vid? I can be convinced to buy it, if I'm motivated enough. My goodness, she has amazing…. "Eyes."
Guest
There is only one slip, though you get some very nice sweeping views of the assets and the pictures are just lovely with the way she smiles.
Support
It's like a 5+ year wait for a view like this. I imagine it is pure bliss for her fans.
Guest
Indeed, and no rush, I was just happy you brought her here. She has always been beautiful.
Guest
This cannot be overstated. I totally understand if some people are puzzled at why a "don't-blink-or-you'll-miss-it" slip is getting people THIS excited. But some of us have been following her modeling for six years and over 300 sets. When we were told she "retired" last year, we wished her our best and thanked the fates for the white bikini set.
Then TM/MC gave us this treasured surprise gift of new sets! And her very first videos!! In a thong!!! Yea, handbra blah blah blah, but those beautiful breasts cupped in her hands while she smiles shyly to the camera… And now?! Her little glance and smirking smile before and after her
"slip" makes me think that she knows what she's doing, thy shyness is fading, and there's more of those to follow!
Guest
Such a beautiful lovely young lady. Bursting with beauty and this innocent charme!
Guest
After this. I can't wait to see what happens next week.
Guest
I love this girl, her smile, her face, her hair, her breasts… I hope to see more of her!
Guest
I can't wait for tomorrow. Tuesday has become my new favorite day.
Guest
Such incredible beauty.
Her eyes….well everything about Kayley is gorgeous.
I'm curious, does anyone know how tall she is?
Kayley, if you happen to read this you are amazing!
Guest
I just hope we get to see gorgeous Kayley in a tiny g-string….
Guest
Kayley us blessed with a great body. I love these sets. The don't blink moment just solidifies that she needs to let loose of the handbra. I don't mind the wait so far, she just has this mystique in her sets, but also doesn't mind showing herself……I need more.
Guest
After years of waiting, I had to blink twice to be sure I was seeing right… LOL… Great set!!