Kayley – Climax
$14.95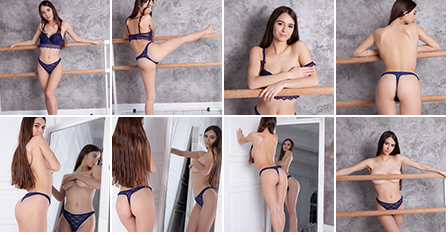 Description
Amount of photos in album: 126 pictures
Resolution: 3744×5616
Video Resolution: 1920×1080
Length: 8:16
Video Thumbnails: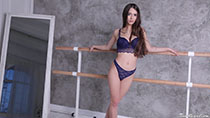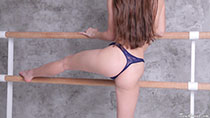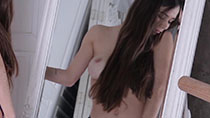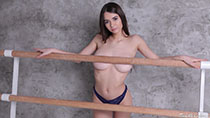 Got something to discuss?
---
Guest
Happy birthday to me! This looks to be the best Kayley set yet.
Guest
Guest
Guest
The pic set was nice,but WOW the video,I've watched it 3 times,she is so beautiful,thanx TM and a very BIG THANX to Kayley for a very hot video
Guest
This set is worth buying if you're a Kayley fan, best view yet, but I don't consider this to be an actual climax. Need the top fully exposed for a climax.
Guest
I agree, after buying two previous sets and waiting this whole month I thought buying a set labeled "climax" would actually be…. you know, a climax. She's still an absolutely gorgeous girl, but I will be waiting for the full reveal before I buy anything else from her.
Guest
What do you guys think? Worth the wait?
Guest
Guest
Couple of slips but then a very nice,long revealing,but even without the slips the video is hot,but then again I have become a big fan of Kayley so I might be a wee bit biased. 😉 .
Guest
I would have happily paid twice as much for this release. She is simply the best.
Guest
Picture 76 has the best smile of any of her sets.
Guest
Almost broke my cc getting out of my wallet
Guest
First time I've seen Kayley smile. I'm willing to pay for that alone!
Guest
Usually I enjoy pictures more than video and while the pictures are definitely very nice, this video is just amazing! Wonderful last update to her model of the month.
Even with the event going, I'm still looking forward on who will be model of the month for May.
Guest
Guest
Guest
Guest
I can't believe I'm traveling and won't be able to buy this for a week. Torture.
Guest
How could the regular updates possibly be slowing down the event sets… ive become so impatient you guys are killing me lol
Guest
Now I know what she has been hiding behind those sly grins. Braces! Not a problem on a girl that hot.
Guest
You know I've never bought one her sets. No offense to her at all they were just a little tame for my tastes. Still no denying she is beautiful and I believe has the best boobs in the buisness. But that smile with those braces just about made me melt. Man she is gorgeous!
Guest
Yes! That brace shot is so adorable, and her boobs are fantastic even if they're covered. I'd say the greatest photos of Kayley, besides the shots of what we all wanna see, are when she's smiling.
Guest
So, by the comments, I'm assuming that there are no nips in the photo set and only the video? I was hoping for a spicier image. Maybe next time. But the video does sound nice.
Guest
Yeezus, that's some massive bazongas right dere
Guest
Please fix the billing error so that I can purchase some of these sets. Please
Support
There is nothing wrong. You need to contact us to look into your issue.
Guest
There is definately something wrong on your end………I have contacted to you…..and you said "nothing we can do." …and I and it seems I, and others, are left unable to buy anything 🙁
Support
Hundreds have purchased. If you don't pass security checks, then I can't do much.
Guest
I have contacted you 3 times in the past few weeks with no response. I've tried using 3 valid cards, all of which I have used here before with no problems, and use elsewhere every day, but now every time I try it says "An error occurred, please try again or try an alternate form of payment." Please help
Support
I'll get to your message shortly.
Guest
YEs please what he said…… o.O
Guest
Hello Marvel Admin
Is 2019 TeenMarvel model of the year over yet?
I mean Kayley already has top one and two sets in sales and that's before her release of the Ira set ( absolutely stunning) and Climax set ( unreal in sexiness). I'll assume she'll have 1,2,3 and 4 top sets when the dust settles. Don't make level ten Kayley as well or we could be looking at Kayley with gold, silver, bronze, zinc and tin medal winner. Great job signing her and her boobs are second to none ( well maybe Lena over at MC)
Guest
Next step, nipple in the set
Guest
Hey MarvelCharm, you need to get Kayley to smile more in her pics and videos.
She's cute and also beautiful at the same time!
Guest
Kayley is slowly (but surely) upping her game… another great set… she needs to give us a full wattage smile each set… love this girl