Ella & Alena, Katrina, Elena – Variety Bundle
$24.95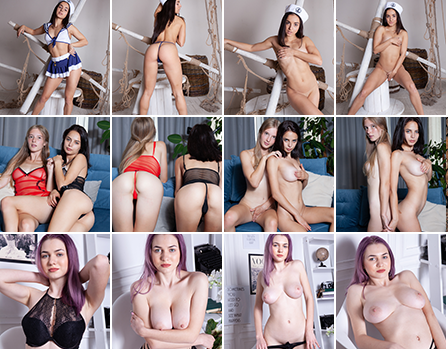 Description

Amount of photos in album: 340 pictures
Resolution: 3744 x 5616
Video Resolution: 1920×1080
Length: 26:19
Video Thumbnails:
Above.
Got something to discuss?
---
Guest
Very interested in seeing more of Elena booty. Please tell her not to be shy, great butt she's backin…packin 😀
Guest
Here we have 4 of my favorite TM models,for me a no brainer,where's my credit card 😉
Guest
Guest
More Alena and Ella, oh yeah. And Katrina, yes please. Guess I'll check out Elena. Got a little confused for a sec when the Katrina intro popped up when I opened Alena/Ella video.
Support
Guest
Elena is a slav queen goddess! She won't disappoint, I promise.
Guest
I bought this for Katrina. Video preview shows some of the amazing nude shots of Katrina's incredible backside. Awesome! Can hardly wait!
Guest
Minor complaints to the photographers,Katrina has great legs and bum,I would love to see more attention paid to them. Elena also has beautiful long legs and a nice bum,but you would never know by this video,yes she has amazing breasts but I would love to see at least a few seconds spent on her legs and butt,thanx.
Guest
Katrina will always be one of my favorites, but I gotta say, Alena and Ella are my favorite TM models. I'd rank them Alena, Ella, Kayley and Katrina next. The only thing about Alena and Ella in the same video is I can't decide who I want to watch more because they both are so amazing in their own way. This bundle was money very well spent, thanks.
Guest
TM- will get a stand alone Katrina update soon?? I really, really like her videos. Especially the ones showing a ton of her awesome ass.
Guest
its been over 6 months since Elena has graced us with her presence, i hope she didn't quit modeling 🙁
Guest
We need more Elena, when will we get more?