Elena – Purple Marvel
$11.95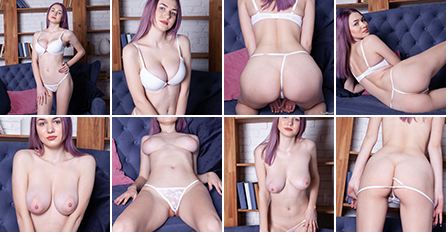 Description
Amount of photos in album: 109 pictures
Resolution: 4480×6720
Video Resolution: 1920×1080
Length: 9:15
Video Thumbnails: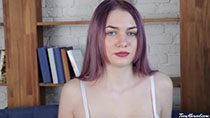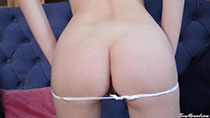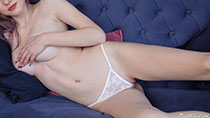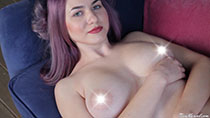 Got something to discuss?
---
Guest
I love girls with unusual colored hair. The purple is great
Guest
I agree. I know some don't like it when girls change up their looks too much, but I'm fine with it. I really like it when they go a little wild with it, instead of just trying to change their hair to a "natural" color that doesn't look natural on them, or it probably just didn't turn out like they wanted it to. I liked Elena before, but she's not really in my top tier. I'm actually really looking forward to this one.
Guest
I like it,it really works for her,she is an instabuy for me,thanx TM
Guest
Elena with Amethyst hair? All she needs now is elf ears and she'll be a fairy goddess
Guest
Love her no matter what color her hair is. She is sexy as hell and seems very shy. Lethal combination for me.
Guest
I love the new hair colour! God, Elena is gorgeous. Love those juicy boobies and nipples of hers.
She seems so shy is sexy. I can't wait to see her come out of her shell and maybe give us more
OXOOXXO
Guest
beautiful Elena, I just bought, I hope it does not delay
Guest
i disagree she looks better blonde to me
Guest
Bought this set with the special going on and wasn't disappointed. The darker hair brings out those gorgeous eyes of Elena's! The video would have been worth the price of this set alone fwiw. Underrated model on TM…hope she continues to pose for the site.