Naomi – Bedroom Pleasure
$19.95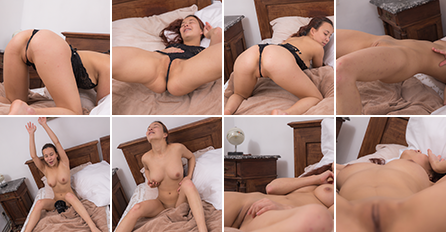 Description

Amount of photos in album: 89 pictures
Resolution: 3744×5616
Video Resolution: 1920×1080
Length: 9:46
Video Thumbnails:
Above.
Got something to discuss?
---
Guest
I've never been so happy to be wrong. Thank you Naomi and TM!
Guest
Damnit, was wrong. Guess I was just really hopeful for a new Raine release. But this still looks very tempting.
Guest
I'm with you there. I, too, was hoping & expecting this to be Raine.
Guest
Will we ever see something like this from Lili? Please!
Guest
Okay, great. Naomi is nice and all, but we're at level 8 and level 9 is a brunette. Where is the REAL QUEEN? Yeah, yeah TM is trying to push Lili and Kayley and they're both beautiful, but where is our Queen Maddie?
Guest
Level 10: Epic Maddie update on par with or exceeding her Westerner update. Then buyers get a bonus link to purchase what was hinted at in the last photo of her Princess update, similar to Phoebe's bonus from MC last month. Am I asking for too much?
Guest
Wonderful ☺ now we wait for a update with Freya
Guest
I hope we get more than just one pic like this
Guest
Nice to see that we have get rid of the japanese Tokyo-Doll-censorship here… 🙂
Guest
She is so incredibly beautiful. Love that she's finally showing everything. 🙂
Guest
just to be sure in the description it said 99 picture mine contain 89 is it normal
Support
It's 89. Sorry I have fixed it.