Madison & Victoria – Let's Fuck (Part 2)
$24.95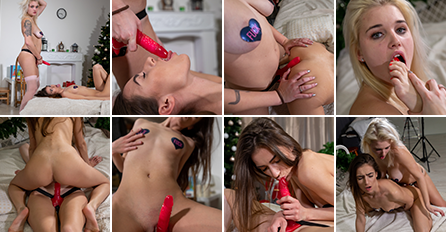 Description

Amount of photos in album: 153 Photos
Resolution: 3744×5616
Video Resolution: 1920×1080
Length: 14:42
Video Thumbnails:
Above.
Got something to discuss?
---
Guest
Now that is the kind of content we all live for… Thank you.
Guest
OMG, insta buy (both parts) Madison deserves a good fuck
Guest
Hopefully there will be a part 3, never have enough Maddie.
Guest
With Lili in there as well pure fantasy on my behalf but what a wank fantasy that would be.
Guest
Sets like these do not need to be reviewed or even check the previews just Add to cart and enjoy it 🙂
TM I need more more & more Victoria, please
Guest
As we are close to the end. Thank you TM & MC for the amazing event. This one the best event yet. and lot of amazing things happened at this event;
The returned of Kris, Phoebe, Sabinka, Bety, Charlotta, Naomi, Caroline & Diana, Selene, Alissa finally return of the see-through and the fucking bonus and even the normal update Mia & Romana is worth buying and of course, this set my number set of the event. The only downside in this event is my queen, the queen of nude Petra is missing in the event.
TM, Victoria is fucking amazing and I do enjoy her updates. Seeing her the first time with Maddie in the winter event was a hell of a nice surprise. Both sets are the number one sets on my list. I do hope you have more Duo sets with Maddie and even Romana. I do hope you also have even more darling and extreme sets of her solo too.
Thanks
Guest
Imagine Kayley in the mix
Guest
This is jank. The first video was 1000% better, saw Madison getting penetrated, easily one of the best videos I've purchased here. This video…no penetration shots, don't see Victoria's kitty once, way too much bj on a dildo action. Disappointed.
Guest
TM content is normally top notch but the title and preview pics were very misleading. This just isn't as described or suggested in any way. It wasn't even believably fake, to be honest. A rare misstep IMO.
Guest
Hii can someone send me vid please ? ❤️❤️