Madison – Touchy Sequel
$29.95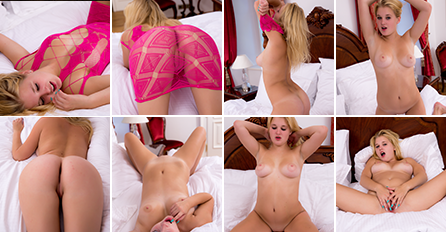 Note: Orders may not be sent instantly. They will be processed in the order queue.
Description

Amount of photos in album: 118 pictures
Resolution: 4480×6720
Video Resolution: 1920×1080
Length: 8:48
Video Thumbnails:
Above.
Got something to discuss?
---
Guest
I've never been so happy to be so wrong…
Guest
Guest
Guest
Thank you TM and Maddie for another amazing set. TM the set is not showing in the store section.
Guest
Guest
Omfg! This is the hottest set I've ever seen on TM. THIS I have no issues paying $30 for. Other models could learn a lot from Maddie. Great set. BUY IT!
Guest
Amazing! Maddie looks amazing in the photos and video, incredibly sexy. She gives a hell of a performance.
P. S. I pray this isn't the last we see of Maddie before the New Year. Since that certain set was teased in her last bundle, I've been routinely checking to see if there's any update. It's been three months but I don't think I can wait three more minutes after after this display!
Guest
Shut up & Take all my money!!
*meme*
Guest
This is the first set I've spent 30 on and it took a whole 10 seconds to make my mind up. No regrets here she looks amazing.
I'd gladly be the pillow.
Guest
Did you use the discount?
Guest
I don't think the discount applies to event sets.
Guest
Guest
Guest
Madison is so incredibly sexy! Like unbelievably so, this set and video are a real joy to not just watch but experience, so incredibly good!
Guest
I love to help Madison touching her
Guest
Guest
Bought this set and video and soooo glad I did. Maddie shows us all her nice parts and it appears the camera man gets to help her out a little too….
Guest
I think it's more that he moves in close to imply the cameraman 'lends a hand' rather than he actually does. If he actually does though, I'd be happy to take that job in future!
Guest
Wow maddie does not disappoint
Guest
Love Madison and nice of her to share that gorgeous body with us. But at the end of the day it is clearly an unauthentic acting "performance" that is not going to win her an Oscar anytime soon.
Guest
True, I'd love to see Madison get off for real – but this was still a hot performance
Guest
wow! reminds me of A song, Some kind of wonderful.
Guest
I'm waiting! Preview looks amazing! Thx
Guest
Guest
There are so many good Madison sets!! I wish I could get them all!!
Guest
best one yet, simply amazing