Madison – Bundle #3
$29.95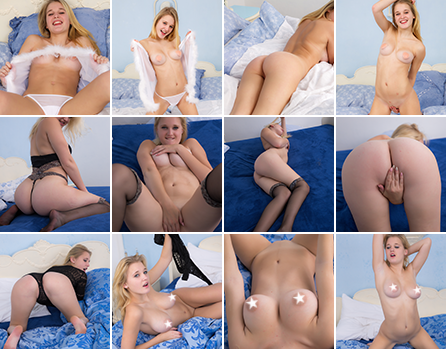 Description

Amount of photos in album: 294 pictures
Resolution: 3744×5616
Video Resolution: 1920×1080
Length: 30:07
Video Thumbnails:
Above.
Got something to discuss?
---
Guest
you forgot to add the future set ;).
Guest
FUCK FUCK FUCK NO FUCKING WAY !!!!!!!!!!!!!!!!!!! OOOOOOOOOOOOOOOOOOOOOOOOOOO MYYYYYYYYYYYYYYYYYYYY
Guest
Guest
Guest
Hey TM how you gonna top this? The future sure does look bright. A while back I said Maddy was the date who shook your hand at the end of the date,all tease no delivery. Well I've got to eat my words and apologize because she has far exceeded all my expectations,again thanx TM. 🙂
Guest
Uno mas….outstanding bundle
Guest
I can recommend anyone to watch the videos consecutively and in chronological order. It makes for a reeeaaal good experience. It will be amazing, it will be tough, Madison will get you exhausted, thoroughly and blissfully so. But then….. just when you feel the last bit of energy draining away, TM does what TM does best.
You will beg for more!
Thank you TM for this truly epic bundle!
Guest
Three flavors of Maddie — mild, medium, and hot! Thanks for the fuzzy peek into the future…and who is that hottie that Maddie is smooching with? More futuristic visions, I guess…
Guest
Name starts with an N, ends with [redacted]
Guest
Yup…figgered it out when I saw the braces…
Guest
Ok great bundle but no ones mentioned the tease at the end ? Omg what a Christmas present…fingers crossed!
Guest
I don't know if I could make it to Christmas waiting for this!
Guest
we are getting closer and closer now, how you holding up?
Guest
My dream is coming true!!!!!!!
Guest
Been a fan of Madison since she started so it's amazing to see the progression from her cute, fairly shy days to being sultry and willing to show off everything. She's wonderful and this is a great bundle.
As for what's to come in future, I can't believe it.
Guest
Great set. Madison should be the first model introduced on marvelHARD, ofcourse the same localistation in blue room, and name of the set must be "Creamy #3" ;). Who thinks the same – give the comment :).
Guest
MarvelHard would make me want to live for an eternity. Romana, Elza, and Madison have each teased us getting lovely "assistance" throughout the years and who know who else this lucky motherf**ker is having extra fun with but want to see it all! Take my money Marvel, take it now!
Guest
curious grandpa or hows about Lili & Madison – Private Tutor #2 probably be the greatest release/update in the history of teenmarvel just putting it out there for thought. hopefully plant a seed in the minds of the owners/photographers/videographers/models. no particular order of importance just hoping it can be made to happen as the two gorgeous ladies have worked together before so not just a impossible fantasy. definitely time for an update. does anyone agree?
Guest
she only topless(no pasties) in the last set?
Guest
No pasties. buy the set you will definitely going to enjoy it
Guest
OMG – Best set(s) ever – the future looks bright, thanks TM 😉
Guest
Is this all previously unseen material? Please say yes. Maddie is my #1
Support
Yes, every update is technically "unseen" material.
Guest
Guest
Guest
Thanks TM! I already bought "Madison – Bundle # 3". Now you just have to do the same with the goddess Lili.
Guest
Wow! I love it! Lili and Cutie will really need to step up their game now, especially based on the fuzzy preview of things to come.