Madison – Princess
$14.95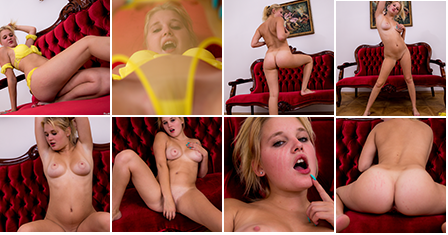 Description

Amount of photos in album: 117 pictures
Resolution: 3744×5616
Video Resolution: 1920×1080
Length: 7:52
Video Thumbnails:
Above.
Got something to discuss?
---
Guest
I can't get enough of those amazing boobs. Thanks TM and Maddie!
Guest
I forgot to answer your question. Yes, absolutely! The sooner the better. 🙂
Guest
Hell yes compile away I'll gladly pay!!!
Guest
Sorry not trying to disrespect the work done in the set however editing part in the video is very bad in my opinion. I feel that this set is not meant to be a teaser.
Guest
Guest
Most certainly! Bring forth the unveiling. Name your price.
Guest
Ya sure when can we buy ?????
Guest
what is this question that everybody is talking about? There is no question on the Maddy page that I ordered from.
Guest
ok, I'm a dumbass,the question was on the last photo and yes TM whatever Maddy wants for those uncensored teaser pics,I will pay 🙂
Guest
Don't forget about the videos. Both Maddie and Naomi have one or two teaser vids that we haven't seen uncensored yet.
Guest
Yes… please… and… Thank you!
Guest
Yes…!!! on the question, please take my money…!!!!
Guest
OMG those beautiful titties!!!!!
Guest
This video was done the same day as the first Touchy video
Guest
I have been waiting a long time to have those pictures and videos released. I would definitely be appreciative to have them released as a compiled.
Guest
I too have been hoping to see the unedited pics and videos. I'd be happy to get them all in a compilation pack.
Guest
Yes please to a compilation of Maddie's unseen bits!