Lili – Shower Sequel
$11.95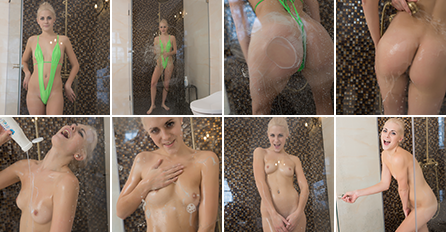 Description
💦💦


Amount of photos in album: 111 pictures
Resolution: 4480 x 6720
Video Resolution: 1920×1080
Length: 10:14
Video Thumbnails: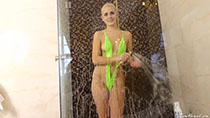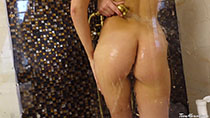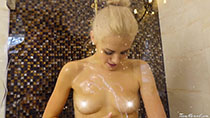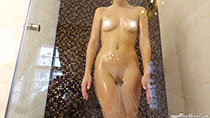 Got something to discuss?
---
Guest
It's a shower week in Marvel World 🙂
Guest
well I absolutely love these Lili shower / sudsy sets. I am a very happy boy right now. fantastic set <3 Lili. It's also actually been one year exactly since Sudsy 2 came out, not sure if that was on purpose or not but I found that pretty cool 😛
I know everyone has been clamoring for a Lili bundle this year. @TM I thought it might be a cool idea to do a "past – present – future" themed bundle. Maybe like a set from say…..2016ish for past set, one similar time period to this set, and then maybe a peek at a newly shot set 🙂 thanks!
Guest
I for one wholeheartedly approve of this fantastic idea! Especially any sneak peeks at any recent sets of Lili (I don't know if she is brunette in her new sets, but I remember the short Thank You video that was posted at the end of one her event sets awhile back and can't wait to see the NEW AND IMPROVED Lili!!)
Guest
well I am glad someone likes my idea 🙂 I've secretly always wanted to see some Lili brunette sets. but as time has told I think she just really prefers being a blonde, so I very much doubt it'll happen. It would be hot though.
Guest
Andrew , sudsy 2 and Shower Sequel was taken on the same day and bathroom 🙂 . Sorry, Andrew but NO NO NO, I do not like your idea. In the last years, we were living the past with Lili. How do you want a present and future set if we never had a present set with Lili? When are we going to live the present with Lili!?. I thought with the return of the Queen thinks might take a different turn. I am not talking about how further she going to go but I thought in 2020 we are starting to get the newer Lili sets and more frequently as we did before. You know that in 2019 we had the lowest number of Lili sets and we all understand why but with her return I thought everything will go back to normal 🙁 . I do not want to live in the past any more I want to see her current sets, I want freshly backed set as TM did with a lot of others model and like Kayley Christmas set. Those holidays and events I would love to see Lili in her current stage.
Guest
yea I know that this is from the same shoot as Sudsy 2, I just thought the timing on this set was interesting in relation to it. (it's a fact I know no one else cares about, but i said it anyway lol) but despite that I do actually think this is a tier above Sudsy 2 which I can see justifying it's later release.
I see your point MHS, I really do. I want new Lili sets just as much as anyone else. (which is why I suggested this bundle as a way to debut her new material) but yea sure, you're right, everything we have been getting was shot pre-2018 – so yes it is all technically "the past" but a "past, past, future" bundle just doesn't have the same ring to it :P. I am a collector, I want the complete story to the book, I don't want missing pages. The last thing I want to see is an older set discarded or forgotten. (which is why I bug TM to the point where they probably hate me by now) I think an older set can have just as much value as anything she does now.
I work with incomplete information so I just try to do my best with what I am given. It's a real possibility that perhaps TM didn't even know a time-frame of when she would be back, or if she would even be back at all until only a few months ago. So yea I am with you man, I hope we don't have a repeat of 2019. I want the more frequency of Lili sets back, and I also want awesome exciting event sets as well, but I think there is room for both the old and the new 🙂
Support
I don't think anybody realizes how many Lili sets we have in queue. 🙂 We have put out sets from 2018. But that year and last year were focused on family primarily. With her, we always plan into the future, because we know she will always be successful.
Guest
I dunno, I thought I was always pretty aware. Go read my old comments lol 😛 But yea, it's nice to know we always will have an abundance of Lili. We just want you guys release them faster 🙂 We used to get Lili sets 14-16 days, now we get them 20-25 days 🙁
Guest
First thing I want to say Thank you to Lili, TM, and everyone for the amazing years we had and I hope that this year and coming years will be even better. No surprises for me as we had 2 to 3 updates per month those were the golden days 🙂 . TM if possible to have those days back without affecting other models. Lastly, as Lili is back can we now have a True event set from her starting the next event. I am not talking about fully nude but definitely not saying no to that lool anyway be creative you are The Master in those things, I will just give you a perfect example Naomi – Slingshot one of my top 10 event sets. 🙂 Thanks.
Guest
I'm going to need a cold shower after this!
Guest
As I said over at MC the Marvel "Wet" sets are the best. Lili need anybody to wash her back?
Guest
That would be a veeeeery loooong line, Doc…take a number!
Guest
More is More, which is always Better. I think that Lili and the rest of the girls could do a lot of teasing andiin a novel way while wearing a tail likes MC-Nicolette did in hee Foxy set (fox butt plug).
Guest
May i ask why one of my comment was not approved so i can avoid it next time? ( don't approve this if your not going to reply)
Support
We didn't delete anything…
Guest
I have been forced into a Week of Ruin by Goddess Lili. I must take my hands off as I cum and ruin every orgasm.