Lili, Kayley, Naomi – New Year Bundle
$19.95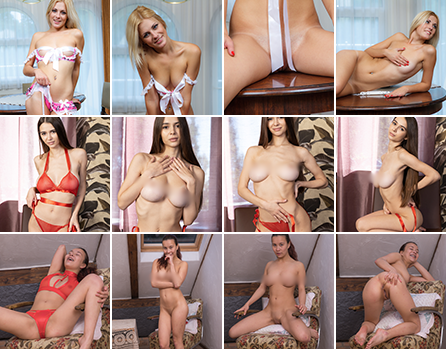 Description

Amount of photos in album: 406 pictures
Resolution: Various
Video Resolution: Various
Length: 27:38
Video Thumbnails:
Above.
Got something to discuss?
---
Guest
Extended Naomi alone was enough for me. THANK YOU TM!!!
Guest
Almost April now and this is the still the most recent Naomi… 🙁
Guest
Wow, wasn't actually expecting a Lili/Kayley/Naomi bundle!
Only had chance to look at the Naomi stuff, but it is so good! Hopefully more good stuff kicking around the archive…
Guest
I believe you also requested some etc.?? 😉
I saved the Naomi for the end and was EXTREMELY happy I did!
Guest
This FOREVER puts to bed the who wore it (and took it off) best argument for the red outfit too!
Guest
Was missing Naomi, will purchase this later when I can, thanks boss!
Guest
Kayley is starting to take off the bottom part! I think this will be a good year 🙂
Guest
Really super happy to see more Kayley again. I haven't been a Naomi fan but she really looks great.
Guest
I think it's nice thematically that we started and ended the event with Lili wearing bows. I really love her outfit in this one, but I was kinda sad we weren't able to get a 'naked' Lili at the end of the year. It's been quite a long time. Still a fantastic event for a Lili fan with 4 wonderful sets so I really can't complain. Bundles are not my thing, but I think the main point of this was to make Naomi fans the most happy as is this was her only set.
Guest
Can we please get these 3 in a shower together?????
Guest
I bought this set primarily for Lili and Kayley, being a regular customer of their work. I'd never bought any sets specifically for Naomi… but this one has tipped me over the edge! Having enjoyed her Special Christmas Extended Cut (a wonderful mixture of innocent and explicit), I've started collecting Naomi's sets during the Spring Event. For now, I'm focusing on her earliest work, plus all the bundles, plus all the outdoor sets – as outdoor nudity is a particular kink of mine!