Lili, Kayley, Naomi – New Year Bundle
$19.95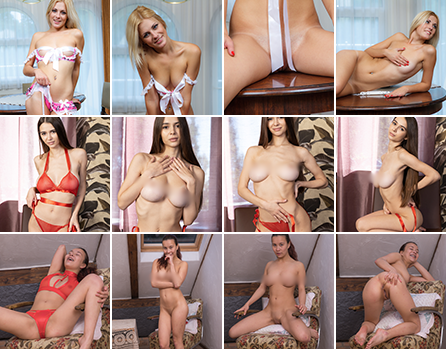 Description

Amount of photos in album: 406 pictures
Resolution: Various
Video Resolution: Various
Length: 27:38
Video Thumbnails:
Above.
Got something to discuss?
---
Guest
Extended Naomi alone was enough for me. THANK YOU TM!!!
Guest
Wow, wasn't actually expecting a Lili/Kayley/Naomi bundle!
Only had chance to look at the Naomi stuff, but it is so good! Hopefully more good stuff kicking around the archive…
Guest
I believe you also requested some etc.?? 😉
I saved the Naomi for the end and was EXTREMELY happy I did!
Guest
This FOREVER puts to bed the who wore it (and took it off) best argument for the red outfit too!
Guest
Was missing Naomi, will purchase this later when I can, thanks boss!
Guest
Kayley is starting to take off the bottom part! I think this will be a good year 🙂
Guest
Really super happy to see more Kayley again. I haven't been a Naomi fan but she really looks great.
Guest
I think it's nice thematically that we started and ended the event with Lili wearing bows. I really love her outfit in this one, but I was kinda sad we weren't able to get a 'naked' Lili at the end of the year. It's been quite a long time. Still a fantastic event for a Lili fan with 4 wonderful sets so I really can't complain. Bundles are not my thing, but I think the main point of this was to make Naomi fans the most happy as is this was her only set.
Guest
Can we please get these 3 in a shower together?????