Lili & Jaina – Snuggle
$11.95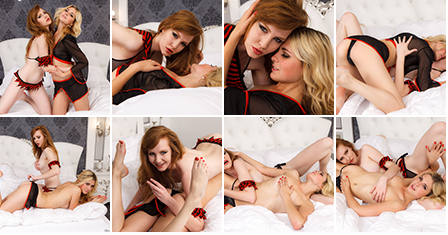 Description

Amount of photos in album: 141 pictures
Resolution: 4480 x 6720
Video Resolution: 1920×1080
Length: 10:11
Video Thumbnails:
Above.
Got something to discuss?
---
Guest
TeenMarvel is on a roll. I like the duos idea. Hoping for one with Katrina. Any chance? Please!?!?
Guest
I'd like a duet with Lily and Kayley. The queen and princess respectively,
Guest
Now this looks interesting.
Guest
This must be quite old with all the covering-up that's going on? Looking forward to other duos though!
Guest
Another Mia and Romana maybe? Or Mia with Patty? Or Mia with anyone 🙂
Guest
When Lili comes back, let's hope we'll see Kayley and Lili get it going <3
Guest
I really had my heart set on a Lili month 🙁 hopefully there will be one later this year. This is a cute and playful set but part of me will always wish this set would have been released back in 2016 where it belonged… much like her other Jaina duo I would have appreciated it more back then. TM i know you do your best but it's just the way it is now. If only there was a better way to get more Lili content faster – maybe TM knows a way? 😀 xD
Guest
Yea it's time for a TM/MC yard-sale month. Out with all the ancient stuff in 5 for 1 bundles. At this point it's a major disappointment to see year old sets, some models don" t even look like that anymore, why sit on it for more years.
Guest
Hackisack I have personally requested this so many times I have lost count…but hey, strength in numbers. If the people who upvoted your comment also voiced their thoughts to TM directly we might get somewhere someday. I focus on Lili because I know how large the archive is, but to a lesser degree it's true for other models as well.
All I want is to enjoy content while I can and while it's still somewhat fresh. I don't even care about price. I just absolutely hate thinking about all the wonderful older sets that have been sitting around on a hard drive for years not being seen. BTW for anyone who doesn't know – it's A LOT of sets. It makes me sad and I don't want to be sad TM, I want to be happy – Lili wants me to be happy 🙂
but seriously TM I know you don't want to run out of updates and i get that, but honestly a few extra bundles wouldn't even put a noticeable dent in them at this point, and yes I am including Lili's breaks in that.