Lili & Jaina – Sensual
$11.95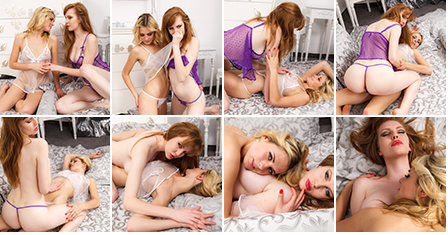 Description

Amount of photos in album: 138 pictures
Resolution: 4480 x 6720
Video Resolution: 1920×1080
Length: 10:00
Video Thumbnails:
Above.
Got something to discuss?
---
Guest
This is so F'ing bought when I get home! The Lili / Kaley updates have been pretty frequent lately (as your bank account should show) lol and I can't thank you enough TM!
That's still the Dream Team Duo I would love to see one day! Probably would kill me but I'll take that chance. What if us real fans pitched in for plane tickets? Make it happen TM. I think that would go a long ways toward world peace.
Guest
Worthabuy, whilst you are drawing up your dream team duo featuring lili & kayley, myself personally I do lust to see lili reunite with romana
maybe in the style of Caroline & Romana – Playmates, followed by Mia & Romana – Flirty both featuring lili & romana together again.
then an update with lili & madison private tutor 2.0 milf edition
lili & freya, lili & petra, you get my drift the potential possibilities are truly awesome to think about maybe some others here might post there fantasy duo's for us to collectively & individually fantasise about.
like you say will probably kill us, we could take that chance & die in bliss of course
peace
Guest
Very hot.
Anyone knows what happened to the girl that posed together with Lili's/Diana as her "sister" under the name Newstar Krystal? did she move on to other sites like TM or did she quit modeling? Would love to see them together on set again.
Guest
wow, this release just popped out there with little to no fanfare and at this point no comment. like tm states on the home page passionate & intimate, indeed, love this series of releases between these two heavenly ladies, I will have to go back and check the others in the set but this one seems like the hottest yet. it has a wonderful adult/seriousness about it for the most part lili breaks character once or twice but Jaina's energy just exudes lets fuck eyes. two heavenly sexual angels caressing one another's body, for there and in turn our earthly pleasure, wonderful.
it may have been just for the camera so to speak but these two sexual angels definitely capture a energy between them like we are only getting but a glimpse of the total shoot as when the camera is switched off for the released version the shoot just continue's on either on camera or in a bedroom somewhere else to Finish the job. the vibe really is that good between these two, hopefully this is not the end of lili and Jaina's intimate pairing.
maybe this is as intimate as lili will ever be on camera, I most definitely hope that it is not the case, but if it is, this release may be her most tantalising yet of lili's Girl with girl exploits.
another thing are you using a new camera technique or something/filter definitely has a different/new look. is it an upscale or something like that?
as always peace
Support
The regular camera had an issue towards the end of this shooting. We had a backup little flip camera that we used to make this video. Managed to get it looking okay with some color grading.
Guest
yes you did a sterling job in grading you say, gives it a unique look. also sounds like we were quite close to not seeing it at all regards the main camera having issues. just the thought of it not being captured on camera, doesn't bare thinking about.
peace and thanks for the response.