Lili – Bodysuit Sequel
$11.95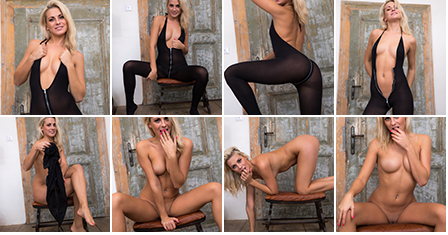 Description

Amount of photos in album: 114 pictures
Resolution: 4480 x 6720
Video Resolution: 1920×1080
Length: 10:16
Video Thumbnails:
Above.
Got something to discuss?
---
Guest
yum, Lili back at it again with those hot pink nails. She is so, so, so beautiful in this one. Lili has sure come a long way since Bodysuit#1! It's nice to go back and compare. Also I don't think I've ever been as upset with a zipper in my life after watching this video 😉
Guest
Is that a newly shot set, I mean after her break?
Guest
This is from before her break.
Guest
Mmmm… Our Magnificent Tsarina is back, looking Fantastic as Always. With her Amazing Smile: I am Spellbound….
Guest
A Lili update always equals a very good day!
Guest
Im hoping for a nice sexy explicit Mia set next ! Need to fund you guys just give us Mia in some nice fully see through transparent panties or lingerie
Guest
Loved this. Lili is extra relaxed in this one except she keeps grabbing at her bodysuit when her nipples slip out…what's that all about?? She's gonna get naked anyway so, what's the point??? Question: Is Lily ever going to pose for TM again, or are we going to have to be happy with sets from several years ago?? I keep seeing the comment that "…she looks better than before…" in my head, and would REALLY like to see Lily looking even better…which is kinda difficult to envision… Update us on what's goin' on okay?? Thanks in advance!
Support
Guest
Am I the only one who can't see the progress for the next level unlock? It shows up fine on MC, but not here.
Support
I've made it more clear now on the front page. It was there before, but harder to see.
Guest
better late than never i guess from me but have to say lili's tit's really are full and wonderful in this update so suckable and squeezable and playable, you get my point. you definitely have me real horny that there is no doubt.