Jesse – Guest
$11.95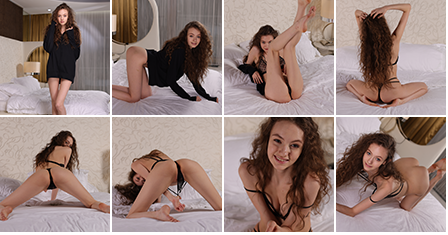 Description

Amount of photos in album: 179 pictures
Resolution: 4480 x 6720
Video Resolution: 1920×1080
Length: 8:55
Video Thumbnails:
Above.
Got something to discuss?
---
Guest
Holy SHIT! Where do you keep finding these amazing girls? NVM… just keep finding them. 🙂
Guest
Jesse is so gorgeous! and such a cute smile, I'm an instant fan!
Guest
Guest
So Marvel right now is that amazing restaurant with an amazing menu. You just finished your meal and are stuffed to the brim ready to explode, when somehow the waiter knows you love cheesecake and comes over the most delicious looking slice ever. Welcome Jesse!!!! I'm gonna need another notch in my belt around here lol
Guest
Guest
Gorgeous! Saw her previews on Jiri's page on MF and knew she'd be a winner…MOAR PLEASE!
Guest
Oh my Freakin goodness!!! Stunningly Freakin Beautiful and Freakin cute!!! Amazing work as always TM and hope to see more of you Jesse.
Guest
Very alluring model. I was surprised by the really daring move on pic 103. Was that her idea? 😉 Really nice video as well. I would really like to see more from her!
Guest
Welcome to the guest Jesse..love to join her on the bed
Guest
Guest? She should be a regular
Guest
She is adorable.
June in the US is Pride month. Any chance we can get a few sets that celebrate a little lesbian pride?
Guest
Great first set – did she model back in the day under a different name? She looks familiar somehow.
Guest
No, I she had just a flew fashion shotings before.
Guest
Jesse is LOVELY! She would certainly be another favorite if she went from guest to regular. 🙂 More from her would be a real treat.
Guest
Pretty mamma!
Love there were a lot of feet in the pics. Feet, toes, arches, soles. Please keep doing that with her!
Love her long, curly hair, those blue, eyes, that smile, her flexibility and poses. Hopefully we get more pics of behind like 173, so close and all those full "lip" shots!! Lordy!
And, I still haven't even watched the vid yet!
Guest
Wow! An instant favorite! A big welcome to TM Jesse! I look forward to seeing more soon!
Guest
So beautiful! The full package: great smile, terrific body, amazing attitude. She has to be a regular! She would become an instant favourite. Thanks
Guest
Amazing set, can't wait to see more.