Halloween – Part 2 (Lots of Models) + ???
$24.95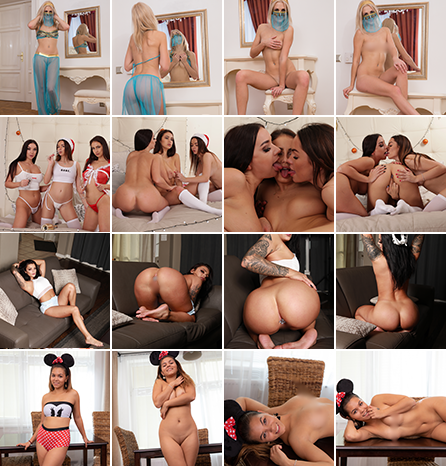 Description

Amount of photos in album: 410 pictures
Resolution: 3744×5616
Video Resolution: 1920×1080
Length: 37:16
Video Thumbnails:
Above.
Got something to discuss?
---
Support
I hope everyone enjoys this and likes what's coming. Let us know your thoughts.
Guest
Is the ?? another set or just a preview?
Guest
Well I am a simple man. I see Lili, I buy Lili. Thanks TM 😉 Honestly, the price of this bundle is pretty damn great for all the content. I am sure other people will love the ??? more than me, but the other 'news' I am very happy to hear about. Anyway, I think I'll go enjoy this now…
Guest
All I can say is happy Halloween!! Thank you for the best treat ever Teen Marvel and Marvel Charm. I can't wait for surprise #2 to launch. Definitely be sending some tributes real soon.
Support
Thank you, we will have tributes set up for her!
Guest
Different strokes… for different folks.
I can't complain, you got Alice (one of my past requests), and you bring us more Anna, I'm sure that you will surprise us more in the future.
Life is good, enjoy it.
Support
We are aware of all the models people really want, but we have to do it properly.
One at a time. 🙂
If you want us to recruit a particular model here, for MC, or elsewhere, I encourage our fans to contact us.
Guest
I am gonna lose a car when #2 opens, gonna lose a house if she progresses more here than before, if she really loves the new fam and home and takes that naked leap I'll have to sell organs lol. Loved the video, super excited for things to come. Thanks Marvel for the great work, look forward to the years ahead. I have a few in mind will drop you a line here soon while you have recruiting fever.
Guest
Lola from newstar models……hope you find her
Guest
Her name here is "Freya", but she's not too active unfortunately
Support
There is another new Lola that he is talking about.
Guest
You already got Cutie, but how bout Cutie IV
Guest
The ultimate would have been Newstar sunshine/Tinymodel Princess. She was amazing and likely would have stolen all the thunder if she modeled again. I imagine it has been years since she modeled and probably left the business.
Guest
WOW! Seeing what's coming was alone worth the purchase for me… AND all of this amazing content from "classic models" too… Personally, really happy about all of the surprises, but mostly #2… I won't sleep tonight after the huge surprises… nothing but treats this year!!! 🙂 Thanks TM (and MC), simply the best!
Guest
Very pleased to see "#1" joining the team. Long time fan of her previous modeling.
Guest
You forgot Mia in categories, pls bring more hot Mia and Sofi
Guest
I love Mia, she is not afraid of "playing".. But both are long gone teens.. Maybe they should have their own sites again..
Guest
TM can you guys please get Ana de Armas to model for you? She was in the new James Bond movie and also Bladerunner2049. She might be a bit older now but still very beautiful. I'm fairly certain I'd buy her sets as well if you bundled her with Lili. It shouldn't be too hard to get her though, right? Thanks. 😆 🙂
Guest
Guest
Some black models would be great! Or Newstar Candy!
Guest
if anyone is unsure as to purchase the bundle from a lili point of view the amount of pussy, and full frontal at that on display here, gyrating and dancing behind that tantalising sheer outfit, it is the best she has ever done I think? anyone reading keep in mind its lili so don't expect the harder close up shots as is the case with other models. just seemed to cum and go and I barely thought of it but have been getting a new MacBook Pro and was checking out some video player features and to my surprise upon loading this release up we seem to have the best lili pussy video she has ever done? with barely a mention in the comments maybe like me you just somehow overlooked this release definitely reload, slow your player down and enjoy. if anybody is reading this months after release let me know if you think there are any others that could rival the sheer amount of pussy on display in the lili/veiled video.
Guest