Cutie & Friend – Touchy
$19.95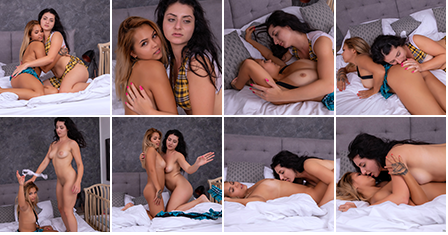 Description

Amount of photos in album: 134 pictures
Resolution: 4480 x 6720
Video Resolution: 1920×1080
Length: 10:05
Video Thumbnails:
Above.
Got something to discuss?
---
Guest
Guest
Wow wow wow! What a nice sequel! And i have a feeling there's still another sequel from that session 😉
Guest
I do not think there are enough words to describe how spectacular the set is. Thank you, TM for accepting Cuite's request to bring her friend. The duo set is best when there is chemistry between the two. From the next update and going forward her friend deserved to be named and make her part of the Marvel Team. I am looking forward to their next update together and I would definitely be interested in her first solo set. Thanks, TM .
Guest
Looks really good.Can't wait to see 🙂
Guest
Guest
Cutie looks amazing in this set
Guest
Does Cutie get off in this set? Hard to tell from the preview.
Guest
I Would also like to know this. My $ depends on it. From the previews it looks as though its just a heavy petting session with obscured views. I'm going to need a little more if I'm going to skip the heating bill this month.
Guest
I will buy this set / video if Cutie gets off…if not I'll wait for a "hopefully" part 3. I saw Cutie get her friend off in Part 1, and it was hot, but once is good 🙂
Guest
Great set, really like her friend, she's a beautiful girl and glad to see she lost the tape! Be nice to see her more on here.
Guest
This is very hot, but I'd wager there's a part 3 to this shoot
Guest
I bought this set purely for Cutie. I'm not a fan of the friend. Sorry I won't be purchasing a third set.
Guest
This is more of the same as the first set but you get to see more of her friend without the tape. I do love seeing Cutie with her friend around. You can see on Cutie's face that she is having a lot of fun. My only negative about this shoot is the horrible watermarks the video has.
Guest
been to much teasing and not enough pleasing for me to buy this set.
Guest
I enjoyed the video very much, but I was surprised to see the pictures go further than the video. I imagine this is to wet the appetite for potentially more in the future, but it does bring the video down in my mind.