Cutie – Classy
$11.95
Description
Amount of photos in album: 130 pictures
Resolution: 4480 x 6720
Video Resolution: 1920×1080
Length: 10:17
Video Thumbnails: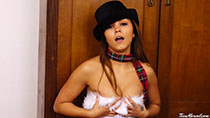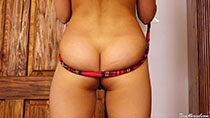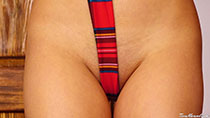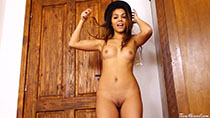 Got something to discuss?
---
Support
Hey guys, for this month we'll be replacing the model of the month and just keep it as a variety for December. Hopefully nobody minds, we have lots of things coming. 🙂
Thanks.
Guest
Honestly, I do not mind especially as this month is event month 🙂 . The last event I was too busy enjoying the event I forgot that Katrina was the model of the month.
Guest
If the past few Decembers are anything to go by, I think we'll be in for a real treat! Model of the month sure is good fun but I look forward to what other things you have planned for us this month.
Do you plan to resume model of the month after December?
But for now I'll be enjoying Cutie in this familiar outfit, she is looking as sexy as ever! 🙂 🙂
Guest
No problems with that decision here! Just curious though–will TM have a daily update until the December Event like with MC? And when might the event start? I have a feeling this is going to be a December to Remember!
Support
No daily updates, but if anything changes we'll let everyone know.
Guest
I think 2 days updates will be perfect until the event started.
Guest
Cutie as a hot little snow bunny to warm us up on a cold wintry day.
Guest
Yes, a Cutie set :). I do hope this is not her only set this month. Can't leave us hanging with one duo set 🙂 i got to know what happens next.
Guest
Another amazing set fron Cutie.
Guest
Aaablablabla…. Ahem…excuse me while I pick my jaw up from off the floor…. So hot!
Guest
Cutie is so beautiful!! Love her with her hair more natural like this. And she should always be wearing heels
Guest
Absolutely perfect in every way , she is amazing !
Guest