Charlotta – Bedroom
$11.95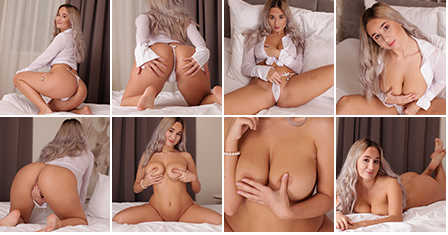 Description

Amount of photos in album: 161 pictures
Resolution: 3744×5616
Video Resolution: 1920×1080
Length: 9:10
Video Thumbnails:
Above.
Got something to discuss?
---
Guest
Guest
yum yum yum, so sexy and in the bedroom? yes please OXOXOX
Guest
I wanna say something but my mind having very very naughty thoughts and I am pretty sure TM will not approve it. So I will give the mic to MHS Mini
MHS Mini ; blub blub blub
Sorry for that MHS Mini cannot talk right now, his mouth is full of cum 😉 😆
Guest
Photographer, you have an amazing taste in women. You can invite me in a Blind Date or even better a Blind Wedding and I will not hesitate not for a second. Thank you from bringing her to TM and Thank you TM for making her part of the Marvel World.
like Nikk said This set WOW JUST WOW!!
Her ASS OMG!!!!
Thank you
Support
I think you need to send another tribute. =)
Guest
Guest
Thank you. 🙂 And I can tell, that I find out, that I had more luck with her, then I expected. That she is hot looking is obvious, but during shoting I discover some of her amazing skills. Especially with the butt. 🙂
Guest
She is The Queen of Butts to me and the tributes that I got is bootylicious 😉
Guest
Charlotta is like a drug. Once I get a view, I need the next clip!
I got this the day it dropped, but I could not get through it (in the good way). Once again, love the clothing she wears. That see-through blouse and that underwear that go well with the sheets. (Pleasant coincidence?)
I love all the models on TM, but I hope you guys have a plan for Charlotta. She legit needs extra attention and I hope the sales reflect that. I would love her on a planned release schedule, if that's something she and her photographer would like.
Once again, props for using natural audio. It's so much better I say.
Again that smile of hers always wins me over, those amazing breasts and that view from behind! I just got my lady friend a Domi 2 and let's just say the results were orgasmic, wet and surprising!! To both of us. Would love to see Charlotta use a Domi 2!
Still can't get over Charlotta's amazing body! If I was creating a woman from scratch, I would make Charlotta!
Love the naked finger and toe nails once again. Her skin tone just makes it look that much hotter.
The first time I lost it was when she showed us that view from behind with that derriere, those lips yearning to be free and those feet, toes and soles. Not even halfway in the vid. The second time I finished, well the time says 6:45.
Long story short, if that home banner the day this released didn't get your attention, or the preview photos, take my word for it, get this set now!! Charlotta will have you drooling and "coming" back for more!
She's got me under her spell. Now I just wish I was under her feet!
I'll try to finish the vid tonight, and if I don't, it won't be a bad thing.
Imma miss these weekly releases of Charlotta. I really feel like the time is now for her to get a portfolio going. One set a week is still only 52 sets for this year (or less). This should be the year of Charlotta!