Caroline & Daniela – Black
$14.95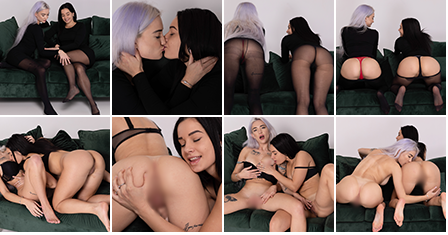 Description

Amount of photos in album: 165 pictures
Resolution: 4480 x 6720
Video Resolution: 1920×1080
Length: 9:59
Video Thumbnails:
Above.
Got something to discuss?
---
Guest
Now this is great value!
Now please TM, future lesbo duo sets:
– Lilith with / Daniela / Caroline / Mia / Maddison / Victoria
– Maddison with Daniela / Victoria/ Selene / Lilith / Caroline
– Daniela with everyone
– Cutie with Cutie's friend
– Victoria with Maddie / Caroline / Daniela / Lilith
– Mia with anyone
– Unleashed Sofi with Daniela / Lilith / Terka / Mia
– Andy with Sofi
Also:
– Butt slapping and squeezing contest with Sofie and Sabinka
– Phoebe and Naomi side-by-side boob jiggling
– More Nicole
– More Laura sets crawling on all fours like in the last set, I'll lose my mind!
Come on TM, I know you can do it!
Guest
I hear you;-) will see, what will be possible.
Guest
GOD i love her long Black hair
Guest
So do I, always preferred brunettes over blondes. Daniela and Sofi have the most beautiful hair.
Guest
suggestion, film a bit of narrative once the series seems like it's complete, and cut the entire thing into a feature.