Sofie – Bubble Bath
$11.95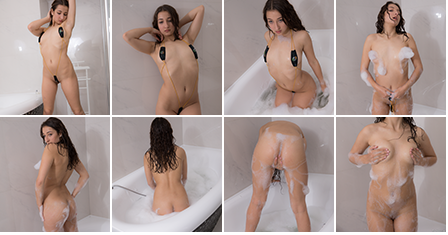 Description

Amount of photos in album: 146 pictures
Resolution: 3108×4661
Video Resolution: 1920×1080
Length: 10:32
Got something to discuss?
---
Guest
Wow, Sofie got an event set! Thank you so much. Can't wait to purchase this as well as the other event sets later tonight or tomorrow.
Guest
Thanks, for beautiful Sofie.
Guest
looks like the micro bikini set she has .
Guest
NICE! I was hoping this was Sofie!!! (well if not Petra, then Sofie was my next hopeful guess, and a welcome alternative)… I've been trying to hold out til the weekend to properly *ahem* participate in the Event festivities… of course, it's hard to keep my prying eyes from taking the occasional (hourly, maybe more often, who keeps track) peeks to see what's being released… and DAMN! TM/MC is killing it yet again!!! Can't wait to see what other surprises are in store… We had unexpected appearances from classic models like Freya, Luna, and Melissa last month… and now Kris, Nicole, and Sofie! AWESOME!!!
Guest
great comment yadnus, i definitely know that feeling you speak of.
Guest
Sofie is my style she is so pretty