Sheila – Purple Peeks
$11.95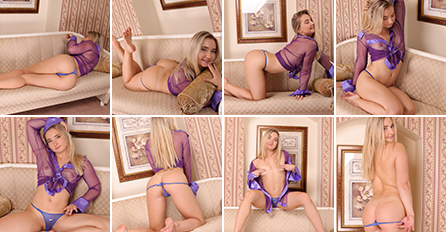 Description

Amount of photos in album: 93 pictures
Resolution: 4480 x 6720
Video Resolution: 1920×1080
Length: 8:24
Video Thumbnails:
Above.
Got something to discuss?
---
Guest
Another terrific set of Sheila. Loved the blue peeks too. ;P
Getting better with each set. Thanks all!
Guest
Excellent Sheila set and vid. Definitely getting a bit more daring. Shame she took her top off though.. as soon as you get to hand bras you know the peeks will stop.
Guest
Thank you for nice words. Anyway she has shoting this Sunday. So I guess, that you would like to keep her in transparent top longer, and less in hand-bra?
Guest
Jackie is another model who isn't topless but she is a little less careful with hand bras and there are a few slips. Sheila's hands were very firmly attached to her boobs but with the top on she was less concerned even though she must have known they were showing. The big problem with hand bras is that it makes movement and posing more awkward and unnatural. So yes, I would prefer a bit more slippy transparent top 🙂 Glad to hear there is more to come!!
Guest
Yes, I understand. 🙂 So I wrote before, when she will be again too much, concentration on holding her tits, I will keep her longer in transparent top 🙂 That's in my power. 🙂