Petra & Sabi – Friendship Sequel
$16.95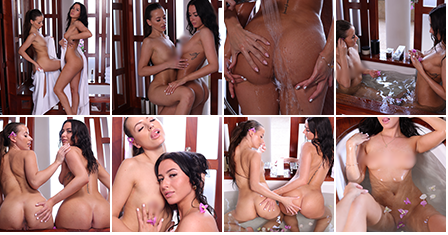 Description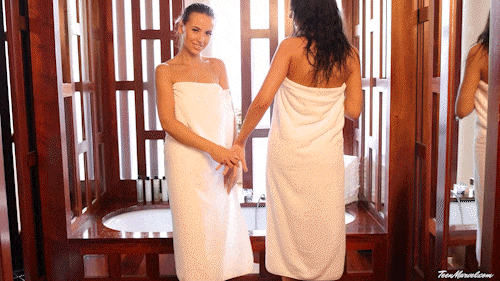 Amount of photos in album: 158 pictures
Resolution: 4480 x 6720
Video Resolution: 1920×1080
Length: 10:06
Video Thumbnails:
Above.
Got something to discuss?
---
Guest
One of their best sets of all time, particularly because of Sabi's friskiness with Petra. Thank you TM, Petra, and Sabinka.
Guest
I clicked buy so fast that I ran into the "no style" error again. Some patience would prevent that from happening I think…..
With such an update though, for the life of me I have no idea how I would have such patience.
Support
Sorry about that. It's uploading now, try again in about 10 minutes.
Support
File name was spelled wrong. Now it works.
Guest
Is it my impression or Sabinka is already bolder in these duos sets than Petra? I think I might be purchasing this set after all…
Guest
She definitely is. It is one of her best sets imo. I haven't received part 2 yet for some reason, but part 1 Sabi/Petra duo and the MF content related to it is some of the best I've seen of her so far.
Guest
Petra and Sabi's first update together was already amazing and this update even tops that! MY OH MY this is such an incredible update! Event time is the best time so so very much 🙂
Guest
This initial set make looks summer event very promising
Guest
Is Sabinka wearing tape? Enquiring minds want to know…
Support
Guest
Two beautiful women getting cosy in the bath together, nothing better!
Support
We are thinking about including Sabi into the TM roster. I'm not completely sure yet, but to me she fits as both an MC and TM model. But I don't want to give the impression she is "graduating" to a hotter style or something. The way Sabi models is really just perfect anyway. Just some thoughts though… I don't think anybody would mind if she was featured on TM more. 🙂
Guest
In my opinion I don't think it really matters which site Sabi is. In fact I think there is no longer any reason to still be two separate sites.
Maybe a long time ago TeenMarvel may have been "hotter" and more focused on video, and MarvelCharm was a bit more "modest" and focused on photos, but nowadays both feature similar length videos, and currently MarvelCharm even has much more nudity than TeenMarvel, so things have already changed.
Anyway, you're the boss and I'm fine either way, will look forward to see your future works regardless of which site they're published.
Guest
Sabi will fit in perfectly here on TM 🙂
Guest
Guest
I agree with what George says. The two sites are almost identical these days.
At one point you had solo Kayley sets on both MC and TM, but now she is primarily only on TM it seems for the last 2 years. Why complicate things when you don't have to? I thought it was already an issue to push out sets of models you have as it is. If your thought process is you want more Sabinka released, then just do bundles or more frequent releases on MC. However if it is for more exposure, read below :
I've brought this up to you in the past, but honestly a high priority for you guys should really be to fix the home page and "model" pages. They are very outdated and I'm sure for a newer person looking for a model it is sometimes quite difficult to find what they are looking for. A lot of girls that aren't active anymore are featured… and a lot of girls that are very much currently active are nowhere to be found except in the shops. It's like this on both TM and MC.
I know doing tedious website maintenance is a pain, but it's pretty bad now.
Guest
I had forgotten what I wrote last night, but I shouldn't really say 'a high priority'. Obviously there are always more important things like updates, shoots, etc… I don't know, just something I thought to consider. I think the last major update to TM was 5 years ago or so and it was really well done, but active models have changed a fair bit since then at both websites.
Guest
amazing set. thank you for a sequel. maybe there's more??