Natasha – Guest
$11.95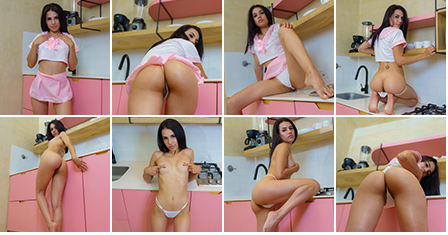 Description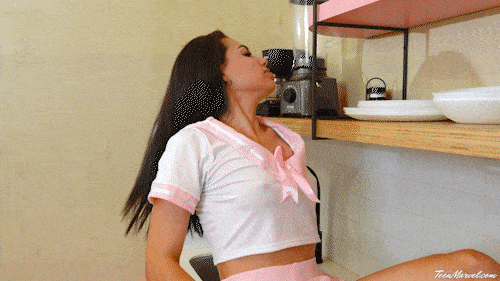 Amount of photos in album: 178 pictures
Resolution: 4480 x 6720
Video Resolution: 1920×1080
Length: 8:48
Video Thumbnails:
Above.
Got something to discuss?
---
Guest
What? No introduction for this gorgeous raven-haired beauty from the Marvel Admin or photographer? Hmmmm….
I truly hope that Natasha will become a regular feature here and starts to also pose with our Heidy and Leidy on their respective sites, eventually culminating in a threesome (or a foursome with Daniela, et al)! Hope springs eternal! And Tiny Tina Too!
Natasha definitely makes me wish that I was her Boris! (Ancient cartoon).
Congratulations to her photographer for recognizing and landing such a natural beauty. And thanks to the Marvel Admin for bringing Natasha to us. She has already shown us great bravery on her 1st set by going Topless. I hope that she shows us greater (and even faster) bravery than some of her Marvel countrywomen . Natasha definitely leaves me yearning for more – butt covered Less 😉 I simply Loved the butt shots of her with her looking back at the camera!
Speaking of butt: Natasha definitely has some nice Assets. Her butt is definitely made for twerking! She has a fantastic, tight body to go along with her beautiful face.
More!
Guest
Guest
Shux. The bios are a huge bonus, so a little bummed no Natasha bio. Photos and video are exceptional for first ever set, 10/10. Thank you Natasha!
Guest
OMG!!! That BUTT!!!!! Yes lets have more Natasha!!!!!
Guest
Her butt reminds me of Katrina's- super awesome.
Guest
Already looking forward to see if Natasha becomes a happy regular, she is beautiful!
Definitely a few Boris's around here…good reference to pull out of the hat
Guest
definitely need way more of his beauty. she wants to get naked and show off her amazing body. also nice to have a different photographer. please more natasha