Naomi – Pink Touch
$11.95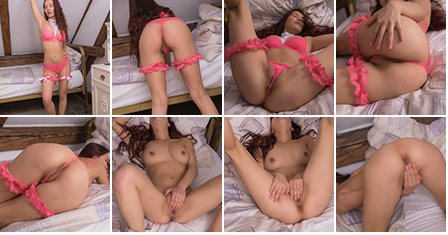 Description
Amount of photos in album: 82 pictures
Resolution: 4480×6720
Video Resolution: 1920×1080
Length: 9:39
Video Thumbnails: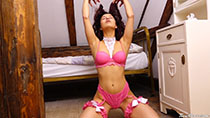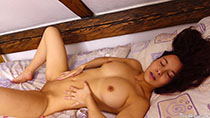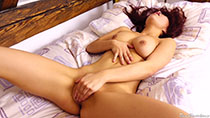 Got something to discuss?
---
Guest
Another great update, but that last photo is just cruel.
Guest
Aaah, this set looks amazing but I have to wait until money comes in! The tease will be even longer for me…
Guest
OH MY LANTA. Is getting fucking hot in here. I can smell it the event is very close by.
Guest
I give up. I keep trying to save for the Event but you and MC keep posting must have sets. I suppose I could wait and buy them at 1/2 price during the event,but then TJ says something about the last photo and Naomi goes from instabuy to instacrave. I could live on Ramen noodles and walk instead of drive.
Guest
Been living on them since the last event
Guest
I can't agree more… *reaches for wallet*
Guest
When she pulls her cheeks apart…
Guest
I am not gonna lie I want to lick her yummy assssssssssss
Guest
Ya know, I really wouldn't mind if Naomi kept her tease level right…here. Just enough "show" to keep the fire burning, without blasting everything at once. More of a "Come see what I might have for you", instead of "Here's everything I got!" Much sexier…
Guest
Hot but…really need the last pic to be ******* x.x was hoping it would be hot but it being ******* feels like such a cock tease. Any chance of a de******? x.x
Support
Maybe one day.
But it sounds to me like we're doing our job very well keeping you on the edge of tease. 😉
Guest
I think Naomi is the epitome of tease she shows plenty and I'm looking forward to her event set last years was epic! Keep up the good work tm and Naomi!!!!!
Guest
"we're doing our job very well keeping you on the edge of tease" If you're talking about the pic and video sets yes, however, the bonus pics and video sorry but no. Most of the bonuses especially the Madison Graduate video last 3 sec of the video you have ruined the surprise. Now we know what to expect from the models that is not fun at all. You have removed all the tension hoping one day those models will go far. What happened to the surprises and imagination the model might do. Now, what's the point of the event if guys showing most of them for the near or future event sets!!. The bonus pic or video maximum should be 1 to 2 per year, not every update. I like things to be unknown, I want to enjoy the moment, not the future sets.
Support
The event sets are something different, and these are certainly not teasers for those. And I believe with Maddie and Naomi, the tension was not always the "if", but the "when" of these two.
The "when" is still in our control.
Guest
I hope the 'when' is soon, I was amazed when I saw the little preview but hype can't last forever…
Guest
I really want the when to be soon x.x The Orgasm set and this one having the censored final pictures made me feel so blueballed, really need to see them and I envy the lucky bastard who was taking the photos of this.
Guest
Sorry for the confusion. I know whats the event for but I mean I like the surprises that come with it in each set. For me, I do not want to know the ending of a story as I am still reading the book. Let me enjoy each chapter before reaching the ending. In the last month and a half, Kayley got around 3 to 4 bonus pic why!!. TM if I ask you what are the names of models for the next five updates are you going to answer it!? I hope you get what I mean. I do not ask you to stop doing it but you need to reduce it a lot.
Support
I think because you buy everything MHS you have a lot of stuff so you're overloaded. 😆
For fans like you, it's very tough for us to slow down.
Guest
Overloaded!! NO few yes. TM very time you update the site no matter whose the model I want more more and more that how amazing your website is. I don't mind if we have daily update like MC till the event 🙂 . If you guys want i can slow it down a bit . Honestly even if i wanted too i can't you guys deserve the full support. I hope Petra is part of the Event ❤❤.
Guest
you're forgetting,last years Maddy's hottest set,they ****** photo #101 too. A year later and that photo has yet to surface,so I'm pretty certain Naomi's pic will never see the light of day as well. 🙁
Guest
Yeah he just keeps teasing over and over and over………waiting for it end
Guest
Now i really, REALLY wanna se Naomi with another girl. That'd be so effin' hot!