Naomi – Happy Holidays
$24.95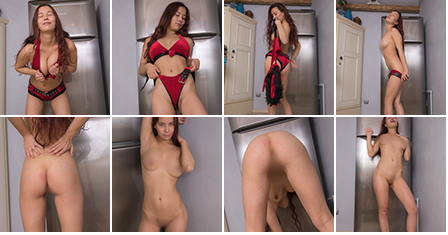 Description

Amount of photos in album: 136 pictures
Resolution: 3744×5616
Video Resolution: 1920×1080
Length: 10:10
Video Thumbnails:
Above.
Got something to discuss?
---
Guest
Oh my! I did not expect this! Thank you!!
Guest
Ooooooohhhhh… welp… if it wasn't going to be Petra… Naomi would have been my next Christmas Wish for this set… I would have thought a release like this from Naomi would have come later, but with the way these bonus levels have been escalating thus far… maybe this one shouldn't be such a surprise, after all… can't wait to see what's next!!!
Guest
Wow, now that's a very welcome Christmas present. All the views you could ever want of Naomi. I almost feel bad for the photographer only being able to take pictures while she was like that! Can only pray that's not the only time we see her in the event because I'm desperate for more…
Guest
Guest
Fucking Fantastic! Worth every penny. Naomi and Madison have really stepped up their games.
Guest
Yes!!! Best Christmas Ever!!! <3 <3 <3 Well… 2nd best. First best would be Naomi and Selene coiled together in 69 😀
Guest
Now THIS is why I keep coming back. Prime Naomi being sexy as hell! Can we finally get the extended Glasses set? Or the rest of Teasing Bikini?? OR JUST MORE NAOMI?!?!?
Guest
Seconding more Naomi, the wait is torture!
Guest
Hot hot!! Thanks Naomi and TM!
Guest
If Alissa would do a set like this, I could die a happy man :')