Madison – Creamy Sequel
$29.95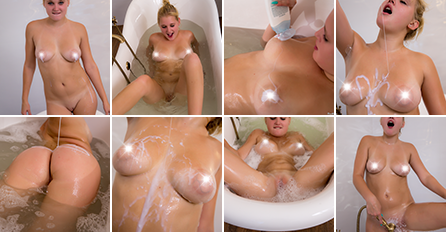 Description

Amount of photos in album: 130 pictures
Resolution: 3744×5616
Video Resolution: 1920×1080
Length: 7:38
Video Thumbnails:
Above.
Got something to discuss?
---
Support
Feeling drained? 🙂
We hope everyone enjoyed the sets released and the models bravery. Cant' wait to do it again soon!
Guest
THANK YOU!!! We love all the models and how they model for us! Love that they are being more brave with their bodies as they are such beautiful women and should enjoy showing it off for us XOXOXO
Guest
It was great,loved every set,as for doing it again soon,please give me and my CC time to recover,thanx TM
Guest
There was definitely some fine work done here, the events are always filled with the best content and are always looked forward to. I just ask one favor, next sales event please don't put a restriction on this set, it might be the only way i'll ever be able to afford it. I used to be able to buy any set i wanted and had a lot of "instabuys" as every one says now, but times have gotten pretty tough and i rarely get to purchase anymore, which is especially tough because this site and the models that i love (lili, maddie naomi and now elza) were one of the few things in this world that gave me any happiness. Keep up the good work you're doing, keep the models moving in daring directions and maybe one day i'll be able to dig myself out of this hole and maybe find some happiness again.
Support
I know some people are tight on money, which is why we do sales in the first place. Don't worry, it will be eligible for a coupon in the next event.
Guest
many thanks to the models and everyone behind the scene this sale at tm and mc was the best yet and you've set the bar impossibly high ! I'm already thinking about the next one lol
Guest
Guest
Man, you well to do charm fans really snagged a great one here, looks like it might be the set of the year right here. Unfortunately for me it's out of my price range. You fellows enjoy.
Guest
All the girls really stepped up for spring. A lot of great sets. I hope Cutie keeps pushing farther. We need some sets with the girls together like Marvelcharm.
Guest
Even if I just bought one set this was the hottest spring sale so far … I hope next time we get to see Lili, Cutie and Katrina be a little naughty <3
Thank you guys !!!
Guest
I want my cream on that body and inside that pussy
Guest
Duuuude yessss
But I'm broke. I'll buy it tomorrow
Guest
Holy Crap! Spend the money on this one, it makes "Touchy" look like a tease! It reminds me more of the type of poses by Freda. Amazing!
Guest
Spectacular…..worth every penny. By far the best set I've purchased. That body…..mmmmmmm. More please!!!!
Guest
Guest
I've been a MarvelCharm loyalist for a few years now but I've taken a peek at this site from time to time, mainly to see what Madison and Naomi were getting up to. Lately they've been getting up to a lot of lovely mischief, but this new Madison set takes the prize. She is just the sexiest little thing I've seen in quite awhile, and now that her body is completely on display I (we) can finally see what teen perfection looks like. Her smiling, teasing, come-hither face just puts the candle on the cake. Thanks to her and the videographer for making this set a must-have treasure.
Guest
My new favorite set and video. This is the best hands down. And she may have just became my favorite model. She was always a close second to Lili for me. But now it's switched. Hopefully more like this is in store. This price was just fine for me. Thank you.
Support
Guest
Will there be any sequels from Madison's older sets ever? If there are older sequels though… That would be my dream come true. Dig those archives and compile some fire teenmarvel stayblessed
Guest
I agree TM Admin….make a compilation set/vid of her archived stuff…you know "the goods" ;]
Guest
Yes!! Win win. TM gets additional sales without having to shoot another set and fans get a "best of" set. Make the price reasonable. It could be titled Madison: clean the pipes.