Lili – Valentine
$11.95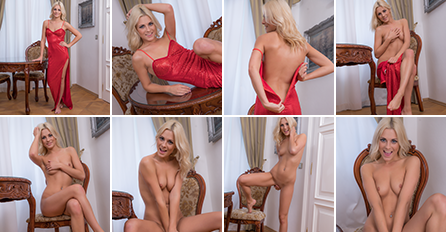 Description
Amount of photos in album: 122 pictures
Resolution: 4480 x 6720
Video Resolution: 1920×1080
Length: 9:30
Video Thumbnails: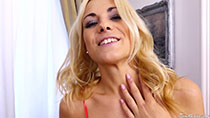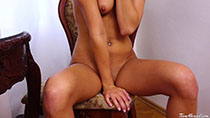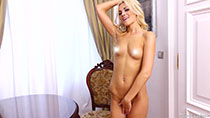 Got something to discuss?
---
Guest
Not going to lie, I expected this to be an instant buy but the previews have me a little underwhelmed for a Valentine's Day Lili set.
Guest
Not her most revealing set ever, but Lili is drop dead gorgeous (and topless) wearing bright red and can be my Valentine anytime . Money well-spent!
Guest
Well I think it's reasonable to have higher expectations of a Valentines day set, especially following up her past ones like Shower Love and Beloved. I probably overshot my expectations as well. Lili has been wearing a lot of nice long dresses as of late, though while I do prefer the sheer ones, this one is still pretty nice.
I'm starting to miss the sets with whipped cream. chocolate, flour, body paint etc… I hope we can get another one like those at some point again 🙂
Guest
Not gonna lie. A little disappointed it was Lili. I love her. But I was looking forward to maybe a Madison set. Maybe even a bundle. Lili seems to be the only one being updated every 2 weeks. TM has really been letting me down as of lately. No offence but it not getting the blood flowing if you know what I mean.
Support
This is a Lili month, so this will happen. Don't worry, we have lots of surprises coming.
Guest
Special set at the end perhaps?
Guest
For me, this model of the month is kind of a let down too. I was super excited for the idea but i thought the sets were gonna be added extra and still have the regular updates but not to replace and update with. Been wanting for so long a Cutie bundle but only Lili is the only Newstar that gets :(.She won't be for sure the next model of the month so it sucks to have only 1 set a month of Cutie.
No hate,love this site and will support my fav model 🙂
Guest
I think the idea is good but would work better as additional sets rather than part of the standard updates. Maybe one released every Friday?
Guest
I'm a huge lili fan so 3 updates in 14 days is pretty much all I could ask for plus another 2 this month likely. Thank you lili and tm!!! Can't wait for your "surprises" so many great models on this site
Guest
TM, would that be surprises in general or surprises as in Lili?
Guest
You should change the sites title name to MatureMarvel.. 😉