Lili – Red Wine
$11.95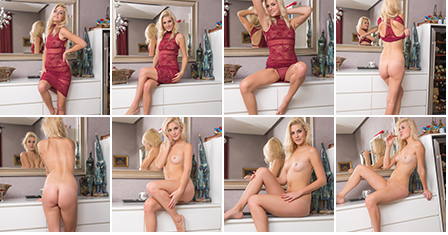 Description

Amount of photos in album: 106 pictures
Resolution: 4480 x 6720
Video Resolution: 1920×1080
Length: 10:17
Video Thumbnails: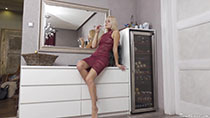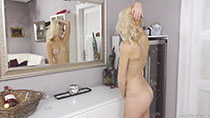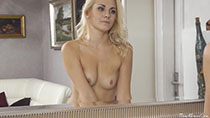 Got something to discuss?
---
Guest
Wow..
Model of the month.. what an awesome idea.. 3 More lili sets in february.. !
Guest
I've been struck with the flu all week, but Lili day is already helping me to feel better 🙂
I like the model of the month idea too, will help people with different tastes get a really fruitful month of updates they aren't used to getting. (unless it's Lili cause we are spoiled lol) but I am happy to see her first of course!
Guest
Model of the month is a good concept. I eagerly await the month of Naomi, and Madison as well!
Guest
I like this model of the month idea! And starting out with Lily is a no brainer. She is the Queen for a reason. Actually, for many reasons. Lots and lots of reasons…. :).
I was going to make a list of models I hope will be MOTM this year, but I kind of think that would be rude. This discussion page should be for and about Lily and how exquisite she is!
Is it possible to create a MOTM discussion/suggestion page somewhere else, like you did over at MC with the model recruitment page?
Guest
Love the idea! I hope the MOTM are extra updates to the regular schedule?! a comment for it would also be a nice addition!
Support
We're doing just weekly updates for now. If we think there is room for adding in the "regular" schedule, we will do so.
Guest
Yessss :), How nice to get that feeling of Lili on her Newstar sites with the weekly update. As much as i like to see Cutie and Freya like this i feel like every model if possible should get their month and not by votes.
Guest
Additional updates or just part of the regular update process? Kayley or Katrina please.
Guest
Question for TM please: With the MOTM concept, does that mean we will not see Lili after February at all, until her next MOTM rotation?
Support
Of course not. That would be ridiculous.
Guest
Guest
What a damn good idea this will be a good month!!
Guest
Lili is always hot af! but Where's petra? haven't seen her in so long. whats happening 🙁